brian
Username:
beejaysee
Hometown:
,
Languages:

English

Gender:

male

Age:

56-60 years

Interests:
Acting, Art, Biking, Computer, Cooking, Dancing, Music, Romance, Running, Sports, Theatre, Travel,


Comment:
"We shall never cease from exploration. And the end of all our exploring will be to arrive where we started and know the place for the first time." - T.S. Eliot
Signature:
Beejaysee



Displaying last 2 events.

Thursday, August 30 2007

beejaysee joined GLOBOsapiens! Welcome!


beejaysee uploaded a new profile picture.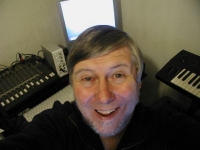 Visitors: 644
Member since: Aug 30th, 2007
Was online: Over a month ago



Activity index: 6%




No group memberships so far