Chrisworny MacButtazoni
Username:
c.msongamwan
Hometown:
,
Languages:

English

Gender:

male

Age:

31-35 years

Interests:
Travel, Theatre, Swimming, Sports, Snowboarding, Skiing, Running, Romance, Reading, Photography, Music, Movies, History, Hiking, Gossip, Golf, Fishing, Dancing, Cooking, Computer, Camping, Biking, Backpacking, Art, Aerobic, Acting,
Signature:
GLOBOsapiens Adventure Safaris in East Africa. Safari national parks,Kilimanjaro climbing,Culture and Special interest tours, and Beach holiday in Zanzibar/Mombasa in Kenya.



Displaying last 4 events.

Sunday, March 4 2012

Joined the group


Chrisworny MacButtazoni uploaded a new profile picture.


Wednesday, March 3 2010

and Chrisworny MacButtazoni are now friends.


Saturday, February 6 2010

Chrisworny MacButtazoni joined GLOBOsapiens! Welcome!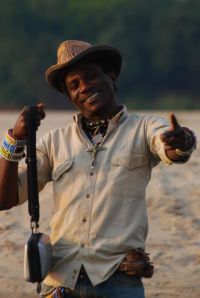 Visitors: 2,378
Member since: Feb 6th, 2010
Was online: Over a month ago



Activity index: 12%