Emma
Username:
emma-chan
Hometown:
,
Languages:

English

,

French

,

Japanese

Gender:

female

Age:

under 15 years

Interests:
Acting, Camping, Computer, Cooking, Music, Reading, Theatre,
Signature:
There is no evil. There is only good, and the lack of it.



Displaying last 3 events.

Monday, April 28 2003

Group reply:


emma-chan uploaded a new profile picture.


emma-chan joined GLOBOsapiens! Welcome!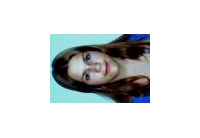 Visitors: 3,877
Member since: Apr 28th, 2003
Was online: Over a month ago



Activity index: 6%