John
Username:
johnwaine
Hometown:
,
Languages:

English

Gender:

male

Age:

46-50 years

Interests:
Art, Computer, History, Music, Photography, Sports, Travel,


Comment:
Most things in life are a moment of enjoyment followed by embarrassment. Photography is a moment of embarrassment followed by a lifetime of enjoyment.
Signature:
www.johnwaine.com



Displaying last 3 events.

Friday, January 19 2007

johnwaine wrote a message in .


johnwaine joined GLOBOsapiens! Welcome!


johnwaine uploaded a new profile picture.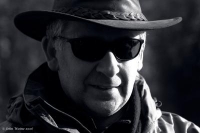 Visitors: 1,804
Member since: Jan 19th, 2007
Was online: Over a month ago



Activity index: 6%




No group memberships so far