Becks
Username:
lil_becks
Hometown:
,
Languages:

English

Gender:

female

Age:

26-30 years

Interests:
Backpacking, Biking, Camping, Hiking, Movies, Photography, Reading, Romance, Snowboarding, Travel,


Comment:
Hi i'm becks the one on the right!!
Just here to see if i can find work in Hawaii if anyone has ideas please let me know
Signature:
Thank you Becks



Displaying last 3 events.

Saturday, October 29 2005

and lil_becks are now friends.


Tuesday, June 22 2004

lil_becks uploaded a new profile picture.


lil_becks joined GLOBOsapiens! Welcome!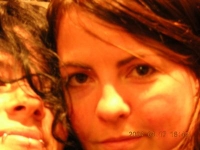 1 friends

Wakefield



Visitors: 3,650
Member since: Jun 22th, 2004
Was online: Over a month ago



Activity index: 6%




No group memberships so far