Nicola
Username:
nikkitoronto
Hometown:
,
Languages:

English

Gender:

female

Age:

26-30 years

Interests:
Dancing, Music, Travel,


Comment:
I will be coming to (Barnet) London Sept 7 to Sept 13 and want to go out and have fun... If anyone could let me know places to party and eat that would be great. Nicola, Toronto CANADA



Displaying last 2 events.

Thursday, August 26 2004

nikkitoronto uploaded a new profile picture.


nikkitoronto joined GLOBOsapiens! Welcome!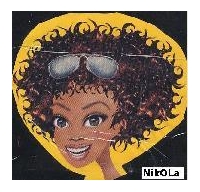 Visitors: 2,532
Member since: Aug 26th, 2004
Was online: Over a month ago



Activity index: 6%




No group memberships so far