Paul
Username:
pabro121
Hometown:
,
Languages:

English

Gender:

male

Age:

46-50 years

Interests:
Travel, Theatre, Reading, Photography, Music, History, Art,


Comment:
I share my time between London, England and Laguna, Philippines. I've travelled extensively throughout both countries, and each in their own way influence my writings, whether they be in areas of travel, culture, conservation or history.



Displaying last 3 events.

Thursday, April 28 2011

Joined the group


Monday, June 16 2008

pabro121 uploaded a new profile picture.


Wednesday, April 28 2004

pabro121 joined GLOBOsapiens! Welcome!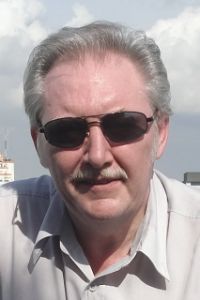 Visitors: 2,195
Member since: Apr 28th, 2004
Was online: Over a month ago



Activity index: 6%