Hi there! Welcome to my travel log. Usually, I don't take notes or keep a journal on my trips and travels. I rely completely on photos as they are self explanatory and are the best memory log. I hope you will enjoy them.
May 11, 2003 10:00 PM
Lunch in Schola Humanitas, Litvinov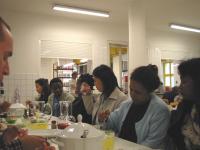 After a seminar and 3 presentations on the integration of environmental issues and sustainable development into education, we were given lunch by the organizers. This pictures shows participants of the seminar.


May 11, 2003 10:00 PM
Dinner in Velvary - Hotel and Restaurant Zalozna
It was great travelling along the country side, there were wide landscapes as far as the eye can see. We later too a break and made a stop at Velvary where prior arrangements were made for the group to stop over for lunch. We did out bit to contribute to tourism in this somewhat out of the way Hotel. Velvary is not very well known but has some nice sights to offer to the visitor. I certainly enjoyed my dinner and the spectacular sunset from the town square.


May 11, 2003 10:00 PM
Watching the Sunset from the Town Square
After dinner, we had a long journey ahead of us before we arrived in Ceske Budejovice. We took a few minutes to enjoy the remaining daylight before sun down and roamed for a bit around the town centre. It was very interesting to find a town which was quite deserted. I personally enjoyed the serenity Velvary offered during my short stay there.


May 11, 2003 10:00 PM
Historical Monument in the middle of nowhere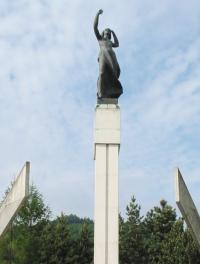 We stopped on our way to Prague to observe this interesting monument where it said "This marks the spot where the soldiers of the 100th Guard Rifle Division of the Soviet Army. Commanded by Major General A.I Makarenko met the US Army's 5th Infantry Division. Led by Major General a.E. Brown. On the Glorious days of May 1945. Let the Blood shed in their common fight against fascism be an everlasting warning to prevent the recurrence of the horrors of war."


May 10, 2003 10:00 PM
Money Changing in Litvinov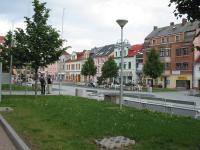 After having lunch at the schola humanitas we headed to the town centre to change some money for the rest of the trip. We were heading off to Prague before heading to Ceske Budejovice to spend the night there. There were many shops and quite a number of possibilities for money changer - rates were very competitive.


May 02, 2003 10:00 PM
Expedition up the Erzgebirge Mountains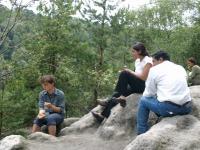 I could never imagine the beauty of this national park without ever being there. It is a sight to be hold. The Erzgebirge Mountains of Sachsen resembles much of the Alps in Switzerland hence its Name the Switzerland of Saxony (Sachsen).


May 02, 2003 10:00 PM
Summit of Bad Schandau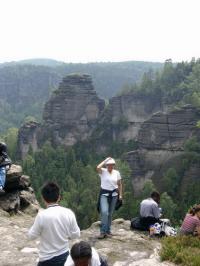 After trekking 1 hour and 45 minutes we finally reached the summit of the Mountain. Unfortunately I'm unable to recall the name of this place. The view of the Sachsische Schweiz is just spectacular and we spent an hour here for a picnic lunch.


Apr 25, 2003 10:00 PM
Meissen Sightseeing ...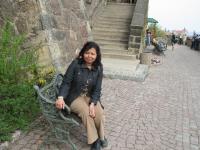 Spring is ending and warm weather is on the way as summer approaches. Luis and I decided to take our weekend to Meissen and here we had some nice ice-cream and enjoyed the beautiful sceneries.


Apr 25, 2003 10:00 PM
Getting Friendly with Theo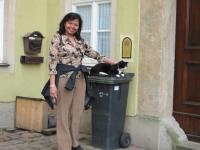 I just loved cats and couldn't resist saying hi to Theo. The owner happened to step out and saw me padding his pet and mentioned that its name is "Theo". Not bad!


Apr 25, 2003 10:00 PM
The Monument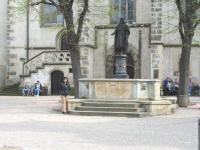 After having our ice-cream we decided to take a break near the town square in Meissen. We stopped nearby this church and took this photo of the monument.