Hi there! Welcome to my travel log. Usually, I don't take notes or keep a journal on my trips and travels. I rely completely on photos as they are self explanatory and are the best memory log. I hope you will enjoy them.
Oct 22, 2006 06:00 PM
Flower Nurseries in Camerons.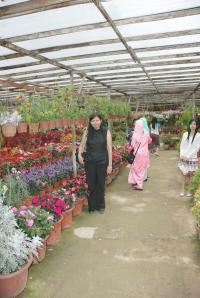 A big part of Cameron Highlands is agriculture intense. If you drive down 22km to the Blue valley, you would understand what I mean. I was rather appalled to see so little of the valley left. Most of the area have been cleared and turned into tea plantations and strawberry farms. Vegetable farming and nurseries are a common sight all along the 22km route. It would seem that the Pahang government is not too concerned about conserving the area. I found that most of the development to be a downside of the area. There should be a limit to agro tourism and not to the extent that no plot of land is left except for these nurseries.

This nursery is located nearby brinchang just before the Equatorial Hotel. It is about 1.8km from the Brinchang town.


Aug 30, 2006 06:00 PM
Visiting Bangkok for the Second Time.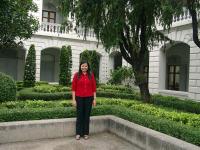 My first stop in Bangkok upon my arrival was the Yaowarat (also known as China Town. After about 4 hours of non-stop walking, I went to my buddy's office. It has a nice court yard surrounding the complex and before going for dinner in the evening, he took this photo.


Aug 30, 2006 06:00 PM
Busy Bangkok City.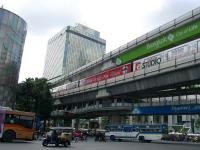 Second day exploration took me to Siam Center and thats the main shopping area in Bangkok. While walking from the skytrain station I took this photo at the Rama V junction, just to capture the busy city life in Bangkok. Believe it or not traffic was just like home. Even the people were nice and reminded me of home, but the language seems to be a real barrier.


Aug 30, 2006 06:00 PM
Shopping in Pratunam Market.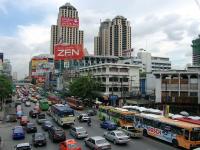 No trip to Bangkok is complete without a visit to the Pratunam Wholesale Market. I must admit that there can be a lot of junk but if you are careful in your selection, you would find the best bargains in the world! Imagine getting 3 trousers for just 100 baht, and these are good quality material.

To get to Pratunam, get off at the Siam station and get a map from the tourist infomation center just downstairs. Best way to get there is to walk. Take a bus or taxi when youre done shopping back to your hotel.


Aug 30, 2006 06:00 PM
Siam Paragon - World Class shopping center.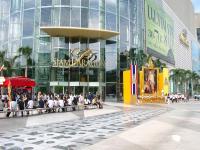 Strangely enough I needed to check out Siam paragon with all the advertisements in the brochures and maps. I must say that it lives up to its reputation. Every single brand name from Paris has an outlet in Siam Paragon and the products range from jewellery to fancy designer clothings and other apparel. I went to the food court for lunch and the prices were reasonable. As usual, the place was very crowded but it is to be expected during the sale seasons in August.


Aug 30, 2006 06:00 PM
Chatuchak Weekend Market.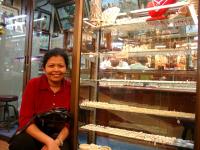 Another famous market is the Chatuchak weekend market. Definately worth spending a day in this market, anything and everything under the sun is sold here. From fabric to furniture, jewellery to clothings, pets to plants and seedlings, food and exotic spices and much more.

This photo was taken at a gem store and in the display case were ivory pendants. I thought that ivory is banned but I found it in this shop. These cute pendants come in varying sizes and are rather popular among tourists.


Feb 12, 2006 09:00 PM
Opps! whats that.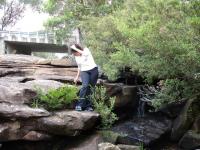 Hiking up McCarrs Creek was an interesting experience. We had a nice picnic and climbing was great exercise. I was going to sit on the rock when yikes! something crawled out of the rocks.. no worries, it was nothing dangerous.. went away and I was ready for my next shot!


Feb 12, 2006 09:00 PM
McCarrs Creek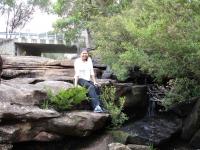 We were driving down to the Barrenjoey Headland in Palm beach when we decided to have a picnic at McCarrs Creek. It seems in summer the creek is almost dried up but there was still enough to make a little stream for the fauna there. One of them was the little frog that I nearly sat on previously.


Feb 12, 2006 09:00 PM
Rocks in McCarrs Creek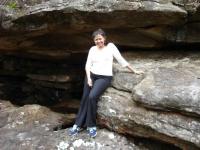 These big rocks were on the slope side of the mountain. Its in the Kuring-gai National Park. This is just another little photo I took in the area.


Aug 30, 2004 06:00 PM
The Orchid Garden Kuala Lumpur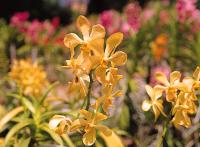 Today Malaysia celebrates the 47th year of independence. The yearly parade is held in Pahang this year and so the city would be quiet on this day. Last night there were parties everywhere as people waited for the clock to strike 12 at midnight. I was in bed early after hearing the fireworks from KLCC just minutes past midnight. I knew I could get some sleep after all the noise has calmed down.


I decided to visit the Orchid Garden as I missed it during my last visit to the Butterfly Park. I guess living so close to these attractions has its advantages. There were not too many people around but the day has perfect weather. Sunny but with a lot of breeze. I plan to upload more photographs later from the Orchid Gardens. Lookout for the album soon.