Heike
Username:
alfmouse
Hometown:
,
Languages:

German

,

English

Gender:

female

Age:

31-35 years

Interests:
Aerobic, Camping, Computer, Cooking, Dancing, Movies, Music, Photography, Reading, Travel,


Comment:
Life is to short to be miserable...
Signature:
hb



Displaying last 5 events.

Monday, September 17 2007

and alfmouse are now friends.


Wednesday, August 22 2007

alfmouse wrote a .


alfmouse wrote a .


alfmouse joined GLOBOsapiens! Welcome!


alfmouse uploaded a new profile picture.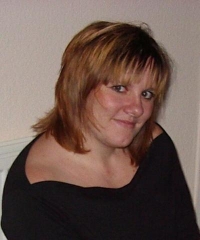 Visitors: 4,086
Member since: Aug 22th, 2007
Was online: Over a month ago



Activity index: 6%




No group memberships so far