Alexandre
Username:
andrade
Hometown:
,
Languages:

English

,

Spanish

,

Portuguese

Gender:

male

Age:

31-35 years

Interests:
Travel, Theatre, Swimming, Skiing, Reading, Photography, Music, Movies, History, Dancing, Cooking, Computer, Art,


Comment:
Arrive in style, mingle with a smile and never say goodbye...
Signature:
El Plan B



Displaying last 2 events.

Friday, December 24 2004

andrade joined GLOBOsapiens! Welcome!


andrade uploaded a new profile picture.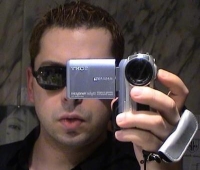 Visitors: 3,183
Member since: Dec 24th, 2004
Was online: Over a month ago



Activity index: 6%




No group memberships so far