virna berrios
Username:
berrios
Languages:

English

Gender:

female

Age:

21-25 years

Interests:
Travel,


Comment:
We are a group of native Peruvian professional multilingual tour guides from Cusco, dedicated guides leading and organizing all tours in peru http://www.inkachall-engeperu.com
Signature:
We offer: inca trail, peru travel, machu picchu treks, peru amazon tour, inca trail trek http://www.inkachall-engeperu.com



Displaying last 2 events.

Thursday, June 30 2011

virna berrios uploaded a new profile picture.


virna berrios joined GLOBOsapiens! Welcome!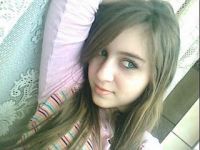 Visitors: 945
Member since: Jun 30th, 2011
Was online: Over a month ago



Activity index: 6%




No group memberships so far