Jerry Conners
Username:
conners
Hometown:
,
Languages:

Thai

,

English

,

German

Gender:

male

Age:

Over 65 years

Interests:
Dancing, Hiking, History, Romance, Skiing, Swimming, Travel,


Comment:
Do not be immobilized by your fears
Signature:
Jerry Conners, PE
Registered Professtional Engineer
Civil Engineer



Displaying last 5 events.

Wednesday, May 25 2011

New posting in "Asia & Oceania":


Joined the group


Jerry Conners wrote into his/her travel log


Jerry Conners uploaded a new profile picture.


Jerry Conners joined GLOBOsapiens! Welcome!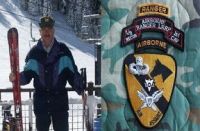 Visitors: 1,312
Member since: May 25th, 2011
Was online: Over a month ago



Activity index: 6%