dylan touch
Username:
dieseljeanz
Hometown:
,
Languages:

English

,

Thai

,

Cambodian

Gender:

male

Age:

21-25 years

Interests:
Travel, Sports, Snowboarding, Running, Reading, Photography, Music, Movies, Hiking, Dancing, Cooking, Camping, Biking, Backpacking, Art,


Comment:
hey there! my name is dylan and currently i'm a student at washington state university. i travel when time & money permits. oh, i also love sushi. my blog: http://litdylan.blog-spot.com
Signature:
in life, we're all travelers. searching and attempting to find meaning in everyday moments. sometimes, it takes us going halfway around the world, in order to come full circle. http://litdylan.blog-spot.com



Displaying last 2 events.

Saturday, November 24 2007

dieseljeanz uploaded a new profile picture.


dieseljeanz joined GLOBOsapiens! Welcome!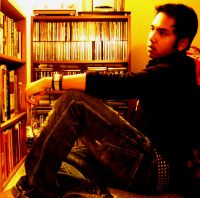 Visitors: 891
Member since: Nov 24th, 2007
Was online: Over a month ago



Activity index: 12%




No group memberships so far