Ashley
Username:
earthgoddess
Languages:

English

,

Spanish

Gender:

female

Age:

21-25 years

Interests:
Biking, Cooking, Dancing, History, Music, Reading, Travel,


Comment:
looking for connections and advice about an upcoming trip to south america in in august....
Signature:
Ashley 2009: Seoul - USA Midwest - Peru/Ecuador/Argenti-na



Displaying last 4 events.

Friday, May 8 2009

Joined the group


Joined the group


earthgoddess uploaded a new profile picture.


earthgoddess joined GLOBOsapiens! Welcome!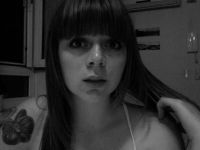 Visitors: 3,315
Member since: May 8th, 2009
Was online: Over a month ago



Activity index: 6%