FAB RITZ
Username:
fabritz
Hometown:
,
Languages:

French

,

English

,

Portuguese

Gender:

male

Age:

41-45 years

Interests:
Acting, Art, Fishing, Gossip, Movies, Photography, Reading, Romance,


Comment:
Enjoy the best and fuck the rest ! Life is too short time is a killer. No one will get out from life alive.
Signature:
Man from Rio



Displaying last 2 events.

Saturday, November 4 2006

fabritz uploaded a new profile picture.


fabritz joined GLOBOsapiens! Welcome!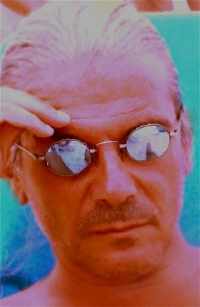 Visitors: 1,602
Member since: Nov 4th, 2006
Was online: Over a month ago



Activity index: 6%




No group memberships so far