Frida
Username:
fridakim
Hometown:
,
Languages:

Korean

,

English

,

German

Gender:

female

Age:

16-20 years

Interests:
Travel, Music, Movies, Art,


Comment:
Hi, everyone. I like traveling. I've been to Europe last summer. It was so great. I'll go to Peru next time. If you have a lot of info about Peru, plz give me. And if you are interested in korea, send me a email. I'll give you info. Have fun!



Displaying last 4 events.

Sunday, June 20 2004

fridakim wrote a message in .


Friday, June 18 2004

and fridakim are now friends.


fridakim uploaded a new profile picture.


fridakim joined GLOBOsapiens! Welcome!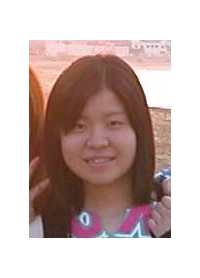 1 friends

Barcelona



Visitors: 4,773
Member since: Jun 18th, 2004
Was online: Over a month ago



Activity index: 6%




No group memberships so far