vineeth
Username:
green_nature
Hometown:
,
Languages:

English

,

Malayalam

,

Hindi

Gender:

male

Age:

21-25 years

Interests:
Fishing, Dancing, Cooking, Art, Music, Photography, Reading, Romance, Swimming, Theatre, Travel,


Comment:
TRAVEL WORLD WIDE AND KNOW THE WORLD AND ITS PEOPLE BETTER
Signature:
think fresh n act wise !



Displaying last 5 events.

Thursday, June 7 2007

and green_nature are now friends.


Sunday, April 29 2007

New posting in "Pen Pals":


Wednesday, March 7 2007

green_nature uploaded a new profile picture.


Group reply:


Tuesday, March 6 2007

green_nature joined GLOBOsapiens! Welcome!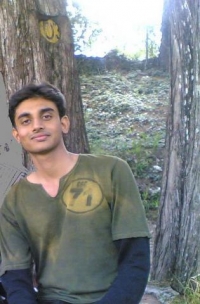 1 friends

Shiraz



Visitors: 2,802
Member since: Mar 6th, 2007
Was online: Over a month ago



Activity index: 6%