stand
Username:
hiestand
Hometown:
,
Languages:

English

Gender:

female

Age:

21-25 years



Comment:
uh, yeah. i play guitar (not) in a latin bar, i am strangers and lovers and (don't) drive a car (i ride a bike instead).
Signature:
-stand



Displaying last 2 events.

Friday, June 11 2004

hiestand uploaded a new profile picture.


Thursday, June 10 2004

hiestand joined GLOBOsapiens! Welcome!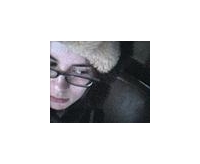 Visitors: 3,294
Member since: Jun 11th, 2004
Was online: Over a month ago



Activity index: 6%




No group memberships so far