jessika
Username:
jessikaluv
Hometown:
,
Languages:

English

,

English

,

English

Gender:

female

Age:

21-25 years

Interests:
Cooking, Reading, Travel,


Comment:
But the other times I tend to feel like a home body too, spending time at home, which I enjoy remodeling up to my taste.
Signature:
love to be



Displaying last 2 events.

Friday, December 2 2005

jessikaluv joined GLOBOsapiens! Welcome!


jessikaluv uploaded a new profile picture.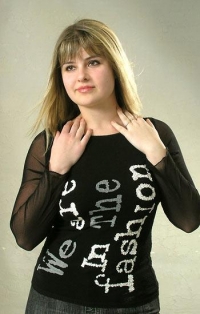 Visitors: 2,591
Member since: Dec 2th, 2005
Was online: Over a month ago



Activity index: 6%




No group memberships so far