MIFF
Username:
miff
Hometown:
,
Languages:

English

,

Spanish

Gender:

female

Age:

26-30 years

Interests:
Acting, Art, Backpacking, Camping, Dancing, Hiking, Movies, Music, Photography, Theatre, Travel,


Comment:
a five day festival of free films, music, arts and plenty of parties.



Displaying last 3 events.

Wednesday, October 31 2007

miff wrote into his/her travel log


Tuesday, September 18 2007

miff uploaded a new profile picture.


miff joined GLOBOsapiens! Welcome!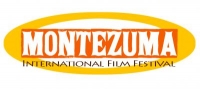 Visitors: 4,630
Member since: Sep 18th, 2007
Was online: Over a month ago



Activity index: 6%




No group memberships so far