Richard
Username:
richardn
Hometown:
,
Languages:

English

Gender:

male

Age:

56-60 years

Interests:
Fishing, Photography, Reading, Travel,


Comment:
Independent traveller since 1971. Have not yet made it to South America. Like to look for heraldry on and within buildings for photography during my travels.
Signature:
richardn



Displaying last 2 events.

Sunday, November 14 2004

richardn uploaded a new profile picture.


richardn joined GLOBOsapiens! Welcome!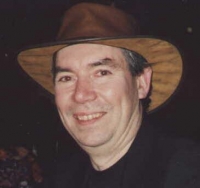 Visitors: 3,320
Member since: Nov 14th, 2004
Was online: Over a month ago



Activity index: 6%




No group memberships so far