sameer
Username:
sameer
Hometown:
,
Languages:

Arabic

,

English

Gender:

male

Age:

16-20 years

Interests:
Swimming, Sports, Snowboarding, Reading, Photography, Music, Movies, History, Computer,


Comment:
sameer iam 20 born in 26 june 1984 in nablus westbak-palestine..m--y best hobby is photographing and travilling all around word and have freinds from all over the world...
Signature:
sameer



Displaying last 2 events.

Wednesday, January 19 2005

sameer uploaded a new profile picture.


Monday, January 17 2005

sameer joined GLOBOsapiens! Welcome!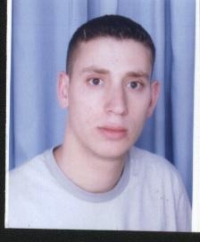 Visitors: 2,495
Member since: Jan 17th, 2005
Was online: Over a month ago



Activity index: 6%




No group memberships so far