Runar
Username:
summer08
Hometown:
,
Languages:

English

,

Spanish

,

German

Gender:

male

Age:

21-25 years

Interests:
Acting, Art, Backpacking, Biking, Dancing, Fishing, Golf, History, Movies, Music, Photography, Reading, Romance, Skiing, Sports, Theatre, Travel,


Comment:
I`m going to Brazil and stay there for 6 mounths.....do you have any tips on surf spots, places to stay, bars and people to meet...??? Please tell me...!!!!



Displaying last 2 events.

Thursday, September 18 2003

summer08 uploaded a new profile picture.


summer08 joined GLOBOsapiens! Welcome!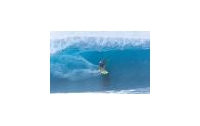 Visitors: 3,984
Member since: Sep 19th, 2003
Was online: Over a month ago



Activity index: 6%




No group memberships so far