Alison
Username:
sweet_grape
Hometown:
,
Languages:

Chinese

,

English

,

French

Gender:

female

Age:

21-25 years

Interests:
Travel, Reading, Movies,


Comment:
The outside world is colorful.
Signature:
"I am convinced that a sudden passion joined us. Such certainty is beautiful, but uncertainty is more beautiful still."



Displaying last 3 events.

Friday, October 29 2004

sweet_grape uploaded a new profile picture.


Tuesday, October 5 2004

New posting in "Travel Partners":


sweet_grape joined GLOBOsapiens! Welcome!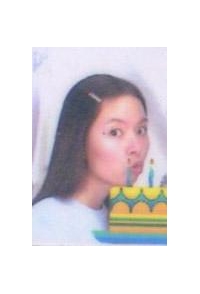 Visitors: 4,300
Member since: Oct 5th, 2004
Was online: Over a month ago



Activity index: 6%