Thomas Brennan
Username:
thombre
Hometown:
,
Languages:

English

Gender:

male

Age:

51-55 years

Interests:
Travel, Swimming, Photography, Music, Movies, Hiking, Golf, Fishing, Cooking, Aerobic,


Comment:
Travelling has allowed me to find work,and family. Having seen many beautiful places along the way,and lasting memories. Being alive in this era allows us many advantages like no other.
Signature:
Drive to arrive alive!



Displaying last 2 events.

Monday, June 22 2009

Thomas Brennan uploaded a new profile picture.


Thomas Brennan joined GLOBOsapiens! Welcome!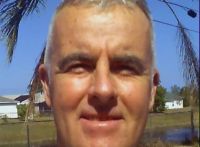 Visitors: 744
Member since: Jun 23th, 2009
Was online: Over a month ago



Activity index: 6%




No group memberships so far