Victor Andres
Username:
vcaribe
Hometown:
,
Languages:

Spanish

,

English

,

Portuguese

Gender:

male

Age:

46-50 years

Interests:
Travel, Theatre, Swimming, Sports, Snowboarding, Romance, Reading, Photography, Music, Movies, History, Dancing, Cooking, Computer, Art,


Comment:
We can exchange experience of travel, but I suggest you to stop front this Paradise that will bring you all that you were dreeamed but never got before...
Signature:
Vcaribe/ CaribbeanEco T & Travel...



Displaying last 5 events.

Friday, December 24 2004

vcaribe wrote a message in .


Thursday, September 30 2004

and vcaribe are now friends.


vcaribe wrote a message in .


Tuesday, September 28 2004

vcaribe uploaded a new profile picture.


vcaribe joined GLOBOsapiens! Welcome!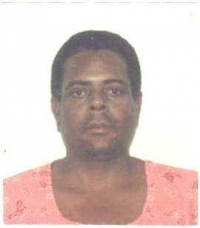 1 friends

Vallbona d'.



Visitors: 4,510
Member since: Sep 28th, 2004
Was online: Over a month ago



Activity index: 6%




No group memberships so far