michel venegas
Username:
venegas
Languages:

English

,

Spanish

,

Welsh

Gender:

female

Age:

26-30 years

Interests:
Travel,
Signature:
tourist hostel WELCOME Mirador Del Monasterio: tourist hostel, was designed and built with sismic protection. • 04 Single rooms (with double bed) • 06 Double or twin rooms. • 04 Triple rooms. • 04 Single rooms. http://www.miradorde-lmonasterio.pe



Displaying last 2 events.

Wednesday, July 27 2011

michel venegas uploaded a new profile picture.


michel venegas joined GLOBOsapiens! Welcome!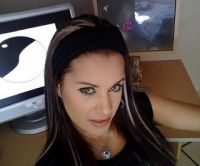 Visitors: 1,015
Member since: Jul 27th, 2011
Was online: Over a month ago



Activity index: 6%




No group memberships so far