Saman
Username:
zavin
Hometown:
,
Languages:

English

,

Sinhalese

Gender:

male

Age:

31-35 years

Interests:
Travel, Swimming, Sports, Reading, Photography, Music, Fishing, Dancing, Camping, Art, Aerobic,


Comment:
Hey Im Zavin here, . Like to travel, find and meet people, learn about cultueres, nature i like too much
Signature:
Love nature and nature will love you toooooooo



Displaying last 3 events.

Friday, July 14 2006

zavin uploaded a new profile picture.


Friday, May 19 2006

zavin wrote a message in .


Thursday, May 18 2006

zavin joined GLOBOsapiens! Welcome!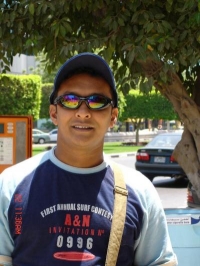 Visitors: 3,006
Member since: May 18th, 2006
Was online: Over a month ago



Activity index: 6%




No group memberships so far