Akhil
Username:
akhilsfolio
Hometown:
,
Languages:

Hindi

,

English

Gender:

male

Age:

26-30 years

Website:
Interests:
Art, Camping, Computer, Cooking, Movies, Music, Photography, Reading, Romance, Sports, Theatre, Travel,
Signature:
I like good music, reading, painting, cooking and traveling, trekking, camping etc. It is so interesting to see unknown place to meet different people to enjoy splendid landscapes: rivers lakes mountains fields...what do u think?



Displaying last 2 events.

Saturday, April 3 2004

akhilsfolio uploaded a new profile picture.


akhilsfolio joined GLOBOsapiens! Welcome!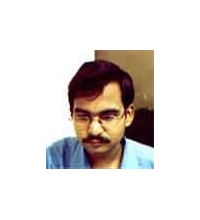 Visitors: 3,121
Member since: Apr 3th, 2004
Was online: Over a month ago



Activity index: 6%




No group memberships so far