Kürşat Tepe
Username:
bilsentravel
Hometown:
,
Languages:

English

Gender:

male

Age:

26-30 years

Interests:
Travel, Swimming, Art,


Comment:
Bilsen Travel and hotelcollect.com http://www.turkeytou-rservice.com/ Phone: +90 212 491 21 73 and



Displaying last 3 events.

Friday, April 18 2008

Kürşat Tepe wrote into his/her travel log


Kürşat Tepe uploaded a new profile picture.


Kürşat Tepe joined GLOBOsapiens! Welcome!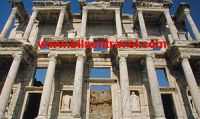 Visitors: 2,517
Member since: Apr 18th, 2008
Was online: Over a month ago



Activity index: 6%




No group memberships so far