Brian
Username:
dub1
Hometown:
,
Languages:

English

Gender:

male

Age:

41-45 years

Interests:
Backpacking, Travel,


Comment:
Live well and be well remembered.
Signature:
A.A.D. = Almara Accommodations Dublin - www.almarabb.com/almaraa.htm or sister company www.almarabb.com



Displaying last 2 events.

Monday, October 22 2007

dub1 uploaded a new profile picture.


dub1 joined GLOBOsapiens! Welcome!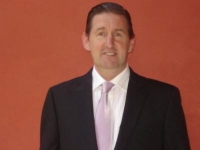 Visitors: 1,730
Member since: Oct 22th, 2007
Was online: Over a month ago



Activity index: 6%




No group memberships so far