Rabyn
Username:
hopenhome
Hometown:
,
Languages:

English

,

Nepali

,

Dutch

Gender:

male

Age:

26-30 years

Interests:
Art, Backpacking, Biking, Camping, Computer, Hiking, History, Travel,


Comment:
The mission of our volunteer program is to offer meaningful volunteer
opportunities for international volunteers and to seek sustainable solutions for education, health,
conservation, and development issues through volunteering.
We hope to achieve this



Displaying last 3 events.

Monday, November 15 2010

hopenhome wrote into his/her travel log


Saturday, April 1 2006

hopenhome joined GLOBOsapiens! Welcome!


hopenhome uploaded a new profile picture.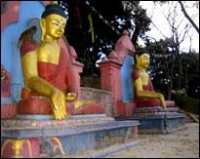 Visitors: 5,427
Member since: Apr 1th, 2006
Was online: Over a month ago



Activity index: 6%




No group memberships so far