raju
Username:
raaz456
Hometown:
,
Languages:

Afrikaans

,

Afar

,

Abkhazian

Gender:

male

Age:

under 15 years

Interests:
Acting, Aerobic, Art, Backpacking, Biking, Camping, Computer, Cooking, Dancing, Fishing, Golf, Gossip, Hiking, History, Movies, Music, Photography, Reading, Running, Romance, Skiing, Snowboarding, Sports, Swimming, Theatre, Travel,


Comment:
THIS GROUP IS MY ,URS ,ALL FASIALABAD,WORLD. IN THIS GROUP I SHARE PEOM, LOVE STORIES,GAZALS,funny MAILS, CARTOON PIC ,NICE ,Funny Stuff, Joke, Interesting ,If you wana to recive islamic mails,funny pic's,Urdu and english Poetry,New Funny Files,Lots os mo
Signature:
Hiii



Displaying last 2 events.

Tuesday, April 18 2006

raaz456 uploaded a new profile picture.


Saturday, February 12 2005

raaz456 joined GLOBOsapiens! Welcome!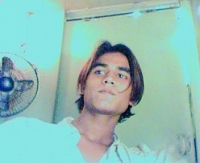 Visitors: 2,570
Member since: Feb 12th, 2005
Was online: Over a month ago



Activity index: 6%




No group memberships so far