Akhilesh Sharma
Username:
sharma_akhil777
Hometown:
,
Languages:

English

,

Hindi

,

Punjabi

Gender:

male

Age:

26-30 years

Website:


Comment:
This is India! Where culture echoes, traditions speak, beauty enthralls and diversity delights India's amazing diversity offers you everything you could ever want in a holiday. From the moment that you set foot in India to be greeted by a graceful...
Signature:
Akhilesh Sharma B - 212 Prashant Vihar, Delhi - 110085. http://www.discovery-ofindia.com http://www.bharatekk-hoj.com http://www.origininf-oway.com



Displaying last 2 events.

Tuesday, November 25 2003

Akhilesh Sharma uploaded a new profile picture.


Thursday, June 5 2003

Akhilesh Sharma joined GLOBOsapiens! Welcome!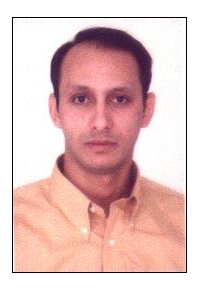 Visitors: 3,628
Member since: Jun 5th, 2003
Was online: Over a month ago



Activity index: 6%




No group memberships so far