Sep 07, 2009 06:00 PM
4 days left :o)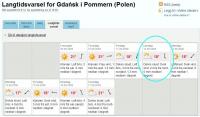 We are going to change our martial status in 4 days ;o). We are still in Norway and we go to Gdansk (Poland) on Thursday - just 2 days before the ceremony and wedding party.
We are going to marry in St. Mikolaj church that is situated in Old Town of Gdansk. The wedding party will take place just at the historic medieval wooden crane.
Hopefully the weather will be fine and you will be able to see some good wedding photos in scenery of monumental 1000 years old, historic town.
The weather forecast is quite optimistic.
Please keep the fingers crossed !


Sep 05, 2009 06:00 PM
By bicycle at the Trondheimsfjord

On Saturday and Sunday clouds disappear and we have really sunny weekend. We take a bicycle and we go from Trondheim to Homelvik and come back (about 50km). We take a special cicle road that is just at the fjord. It is quite common trip for us that we do usually in spring-summer time. By the way we can see beautifull landscapes and we recommend that trip. If you are in Trondheim and have opportunity to rent or if you have a bike you should take the road from Trondheim to Stjordal (near the airport, Homelvik is closer to Trondheim) and come back makes about 70 km of really good cicle trip.


Sep 04, 2009 06:00 PM
Cycling at the Trondheimsfjord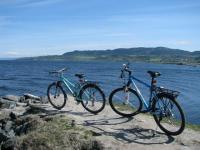 Bicycle is a really nice and good way to explore Norway. Cycling at fjords helps you to observe sideseengs from different places...






Sep 03, 2009 06:00 PM

Rain at the Trondheimsfjord

Quite foggy and rainny day. It is better not to go out to much, but just look at seaside from warm place under roof.
It looks that the summer is going to be over soon, but hopefully the wheather will change for next weeks.
We plan some shorter biking trips for weekend if the wheather would change.
On the other side I talked with my friend from work. He is Danish and lived in Greenland (Nuuk) for 7 years. Average tempertaure there in summer is between 3 and 9C.
If we compare to Norway we can say that we are in "tropical" country ;o)


Sep 02, 2009 06:00 PM
Preparing for marriage :o)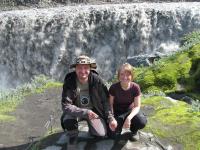 Hi,
Finally after years of traveling alone and later together, when we have found ourselves, we are going to marry in 9 days - the 12.09.2009.
Anna who is a great sailor, hiker, skier and globetrotter has accepted my proposition after several expeditions together :o))
Actually we are in Norway, but our weeding will take place in our hometown Gdansk (Poland). Therefore there is quite a lot of preparing work. We are looking forward for this day :o)