Dec 06, 2006 09:00 PM
digital photos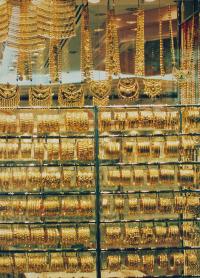 This is an experiment. I would like to digitalise my existing photos. I took a digital photo of a photo print, enhanced it with Photoshop Elements. This is the result. Acceptable?

The photo was taken at the gold souk in Sharjah in the United Arab Emirates


Dec 06, 2006 09:00 PM
Experiment 2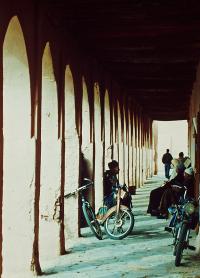 Another digital photo taken from a print. After trimming the sides the size was 1766x2451. I then reduced it to 600x834 and used photshop elements to take away some of the fuzz.

The photo was taken in January 2002 in Figuig (south Morocco)


Dec 06, 2006 09:00 PM
Experiment 3
This is another one. It was 1766x2451 after I trimmed off the sides. Then I reduced and used photoshop elements to enhance the colours and clarity.

The photo was taken in July 1995 in Tata, south Morocco.


Dec 06, 2006 09:00 PM
experiment 4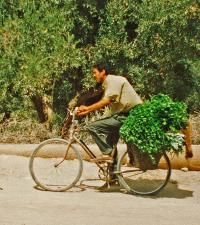 I used the same method as above but trimmed a lot more so that the man on the bike was in the middle.

This photo was taken in Taroudant, in Morocco. The man transports fresh mint on his bike, an essential ingredient for Moroccan type tea, which is green tea, mint and sugar.






May 03, 2006 06:00 PM

Almost on my way to Rhodes

Booked a last minute to Rhodes, will stay for one week. Curious to know how the island has changed. We were there 30 years, our daughter's first holiday abroad. She was 18 months and can't remember anything. Was it a waste of money? Certainly not as I remember that holiday vividly. We fed our daughter olives and she has liked them ever since. I hope to see colourful spring flowers this time and intend to take lots of photos.


Mar 26, 2006 06:00 PM
Workshop Isaac 1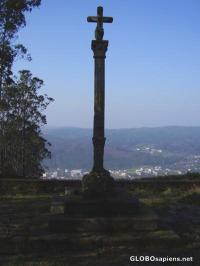 This is an experiment with Isaac's photo crociero in Logo. This is the original picture.


Mar 26, 2006 06:00 PM
Workshop Isaac 2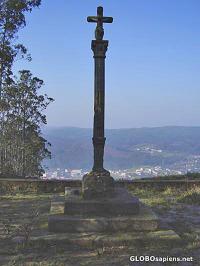 This is the same picture but I used PhotoShop to make the dark shadows lighter. I also had to enlarge the photo otherwise I could not upload it.

I am not sure if it is an improvement, because the photo has now lost its mystery.

Let me know your opinion?


Mar 16, 2006 09:00 PM
workshop 1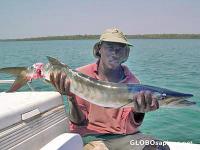 This is picture was taken by Paulo. The man's face was not visible. I used Photoshop elements and made the dark shadow lighter and also sharpened it a bit. It was 400 px wide and I enlarged it to 600, otherwise I could not upload it.

link to Paulo's photo:
http://www.globosapiens.net/paulobeli/picture-barracuda-32093.html






Jan 01, 1970 01:00 AM

experiment

Tthis is an experiment. I would like to digitalise my pre-digital-period photos. I took a didigtal photo of the existing photo.