Aug 11, 2011 06:00 PM
Globie at work ;-)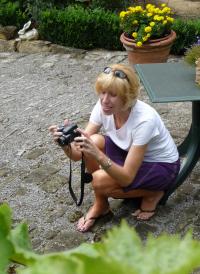 Yesterday I was so lucky to see my friend Jill (aufgehts) and her husband Mike again, we spent a happy day together in a tiny town in the southwest of Germany. Not too many motifs for taking pics there but time for talking and laughing. :)


Jun 11, 2010 06:00 PM
Prague....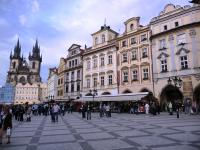 Sorry, dear Globies, for annoying you with loads of Prague pics. I want to make an album and promise that it will be finished soon!


Nov 29, 2009 09:00 PM
And again: globies in Mannheim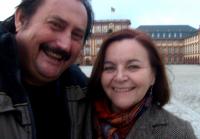 Yesterday I spent a nice afternoon with Rudi/rangutan in my home town. We had some hours for walking around and sitting and talking in a café. Hope he enjoyed this as much as I did. ;-)


Aug 13, 2009 06:00 PM
Another globie meeting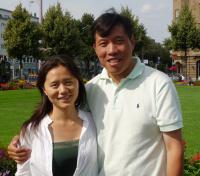 Today I had the great pleasure to welcome Yuliang and his wife Lifang in Mannheim. :) They are just travelling around in Europe (Italy, Austria, Czech Republic, Southern Germany, France, Switzerland) by car. After having met Ralph (esfahani) in Frankfurt last evening they had come to Heidelberg and Mannheim today on their way to Strasbourg. It was so nice to meet them 'in real life'!


Jul 13, 2009 06:00 PM
Meeting 'aufgehts'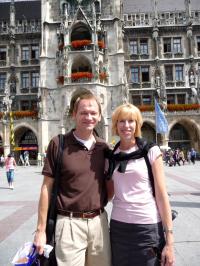 Jill and Mike at Marienplatz/Munich: after months of a great penpalship we have finally got to know us face-to-face. :)


Jul 13, 2009 06:00 PM
... and 'rangutan'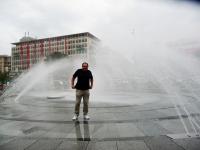 It was a hot day in Munich - Rudi is looking for some refreshment at the Stachus fountain.


Jul 12, 2009 06:00 PM
A day in Munich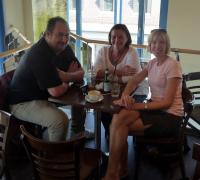 Just back from a marvellous day in Munich. It was so great to meet Jill, Mike and Rudi - in fact - Rudi! He showed us some interesting corners of Munich. Fortunately he is doing much better than in the wintertime, but still has to struggle with medical problems. So let's go on crossing our fingers for his recovery!!!
Btw, Jill and Rudi were very pleased to get all the Globie greetings. :)


Jul 08, 2009 06:00 PM
Globie meeting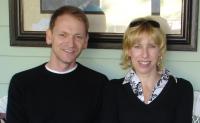 Next Monday I'll take a very early train to Munich. It's always a pleasure for me to go to this city but this time there is something special: I am going to meet dear Globo friend Jill and her husband Mike who are on hiking holidays in Europe at the moment. Yippeah! I already have to forward regards and hugs from some Globies to her, so - let me know if there are still some others... ;-)


Apr 07, 2009 06:00 PM
Hi friends and Globies,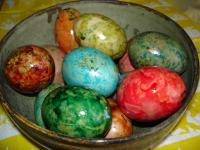 HAPPY EASTER to those who are celebrating these days - and some recreative days full of sun and peace to all of us! :)
Best regards - Petra


Apr 02, 2009 06:00 PM
A new genre - the theme album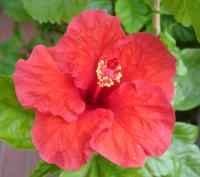 Yeah, Krys has created a new genre with his incredible sunset theme album. That inscites me to work at another one. Please, forgive me, that I am overfeeding you with flowers ... It will soon be finished! ;-)