Jack
Username:
nature-lover
Hometown:
,
Languages:

English

,

Polish

Gender:

male

Age:

41-45 years

Interests:
Travel, Theatre, Swimming, Reading, Photography, Music, History, Fishing, Camping, Art,


Comment:
I used to hike a lot in the Carpathian Mountains in Poland, then switched to sailing. I've always been fascinated by nature, so since coming to Canada, I've mainly travelled in North America.



Displaying last 3 events.

Monday, September 6 2004

nature-lover uploaded a new profile picture.


New posting in "Travel Partners":


nature-lover joined GLOBOsapiens! Welcome!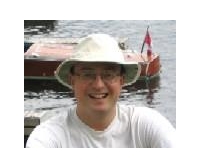 Visitors: 2,642
Member since: Sep 7th, 2004
Was online: Over a month ago



Activity index: 6%