| | |
| --- | --- |
| A majority of norwegians seek to the mountains for their easter- and summer-holidays, at least it seems like this on the roads leading out of the big cities when the holiday starts. This report is written to explain the phenomena to non-norwegians. | Aug 2008 |
Sunset over Hølera Lake in Valdres

In the old days, farming and fishing were the most important ways to supply your family with the daily bread. This is called Natural Economy. People lived on farms, providing themselves with all they needed for living either by growing or exchanging.

One way to illustrate this is to look at surnames. They are in most cases either the name of a for-father followed by son, like Nils's Son or Nilsen as we would read it today, or they are the actual name of the farm where the ancestors lived.

The climate in Norway is relatively hard, and in order to supply more farm animals with food, it was important to make use of the enourmous mountain landscape for grassing in the summer time. Most farms had a designated area in the mountains that belonged to the farm, a so-called mountain pasture with housing for both people and animals. The pasture was maintained by the farm-children or a dairymaid.

The climate in mountain areas with elevations from 600 to 1000 meters is refreshing and in fact healthy, and as more modern methods for farming decreased the need for pastures, tourism started using the pastures for recreation.

Today it is more common with a smaller hut or cabin; put the pasture houses are still in use, many of them rebuilt as hotels.

My familiy have access to two mountain cabins, and one of them is the subject for this report.

There are so-called cabin areas spread around everywhere in Norway, the most famous being near the big alpine skiing hills such as Trysil, Geilo, Hemsedal, Hafjell, Oppdal and Rjukan. The cabin I will write about in this report is a cabin built by my father-in-law on a piece of land that used to be the outlying forest of my wife's grandfather. This is in Valdres, maybe the most "Trollish" of the norwegian remote valleys. This area is for the pure mountain-climate lovers, as there are no alpine skiing or extremely high mountains nearby.
Favourite spots:
Valdres is a deep and fertile valley shaped by glaciers and the river Begna. When I say that the valley is "Trollish" it is for two reasons; the enclosed nature with untouched forests and the fact that the the traditional norwegian fairytales from Asbjørnsen & Moe about trolls and supernatural people was inspired by local myths from Valdres.

The famous writer Mikkjel Fønhus lived in Valdres, and his works portraits the forest and animals as if they were humans. One of his major works is called "The Troll-Elk" and is about a mysterius elk that no hunter could outwit. Another book describes the hawks in Hølera Canyon, (Kverrvilljuvet), a story so touching that crying is natural.

Hølera Canyon is a deep canyon only a few kilometers away (the Hølera river actually begins just outside our cabin at Lake Hølera), and is really worth a visit. Spectacular waterfalls, pot-holes, caves and excellent places for fishing and swimming. Some steep climbing on the trail is expected.
What's really great:
View from Store Syningen Mountain in Valdres. The valley below is Bjødal Valley.

A typical activity on a mountain pasture holiday is hiking in summer and skiing in winter. There is a variety of good hikes everywhere, just buy a local hiking map end get going. Personally I enjoy summits, and have climbed nearly all the summits in our area.

My favourite peak is Nystøl mountain, 1215 meters.

In the winter, skitracks are prepared in all cabin areas, and are found on the local maps. Particularly in easter time, when the temperature raises to 15 degrees and the sun shines from a blue sky, with oranges, chocolade and coffee in the backpack, a ski trip is an experience of a life time. Favourite: From Hølera to Høgdefjell mountain, 1055 meters.

Another favourite of mine is mountain biking. With a MTB you can reach longer on a day trip, but is normally limited to the gravel roads that is zigzagging the mountains.

Favourite; Daytrip from Hølera to Bøven, Bjødal Valley, over Bjødal Mountain to Reinli and back via Island tollgate.
Sights:
If you want to experience more than just plain nature outside the cabin, a trip to the Mountain Zoo at Langedrag is recommended. Here are typical mountain animals on display. Feeding of the wolves is worth seeing, and of course the shy and elegant Lynx is a MUST.

http://www.langedrag.no/

If Wolf and Lynx is not good enough for you, please go to Vassfaret Bearpark in Flå, Hallingdal. Vassfaret is a forested valley where brown bears often is registered.

http://www.vassfaret-bjornepark.no/

Valdres has 25% of all the Stavechurches of Norway, and one of them is in Reinli. Reinli Stavechurch was built in 1150 and the legend says the the underground people once moved the church because they disliked its location. Notice the pillory i the churchyard and the gallery with gun-slits.

I will also mention Bådnfeden, a spot along the pilgrimage trail on Bjødal Mountain that never will grow anything because of the child who died here, and the curse that was spelled on the spot by his father.
Accommodations:
Your next holiday destination?

Traditionally, the pasture houses were of simple standard, and the first generation of huts and cabins were the same. Some people still swear by the simplicity, claiming the escape from modern day devices gives a pure soul and fresh mind.

As the economic wealth increased in Norway, the cabins looked more and more like modern houses, and in the most popular areas you can find cabins with unlimited electricity, fresh water, cable TV and broadband internet connection.

Our cabin is more of the simple kind, with low-voltage solar energy, privy (outhouse toilet) and a bucket to the river for fresh water.

Is this kind of holyday only limited to those families with their own cabin? No, not at all! If you want to hire a cabin, I have 2 alternatives for you, or you can book through these sites:

http://www.norgesbooking.no/

http://www.hytte.info/

http://www.novasol.no
Nightlife:
Trout dinner and white wine, made in a simple kitchen without waterpipes and electricity

There is not very much nightlife to describe for this kind of vacation, as you are in a remote location. The only exception is if you live close to a alpine ski hill, where there might be after-ski nightclubs available.

What do you do then at night?

Well, to be honest, the fresh air, the bonfire and the odeour from the kerosine lamps makes you awfully tired as darkness comes. Most days you go early to bed, but this is why you are here, isnt it, to relax and get away from the stress in the city?

What we normally do is to play card games, prepare some good food in the gascooker, solve crosswords and go on bat-safari (summertime only).
Hangouts:
A typical toll-gate on one of the gravel roads crisscrossing the mountains

From our cabin at Lake Hølera, it is about 10 kilometers to the nearest shop, called Ellingsæter. This shop provides all the 100'ds of cabins with supplies, but the prices are high compared to the prices in Bagn, which is the nearest village.

The mountain shops like this are the closest you get to hangouts, as this is a place to meet other cabin-owners or renters and to discuss a variety of things, such as

* The next hiking trip

* The development of your cabin

* The latest news in outhouse toilets

* The latest news in solar energy

* The biggest fish caught this summer

* The weather tomorrow

and like anywhere else... politics...

Another hangout is in fact the toll-gates, where you meet other people that put their money in envelopes to have access to the gravel roads. Remember to bring some cash, typically 30 - 50 NOK pr. tollgate and put the receipt in your front window.
Restaurants:
Preparing trout for dinner

I mentioned earlier that old pasture houses are converted into hotels. You will also find such hotels (often called støl, such as Fjellstøl, Nystøl) with a restaurant. A speciality of Valdres is the Rakørret.

Rakørret is Trout, a freshwater fish in the Salmon family, that is put in a bucket with salt, and undergo a fermentation process for 3 months. It is neither cooked, boiled or grilled, is is stored in the bucket at 2 degrees until you eat it.

Order this in one of the "Støls"

There is no mountain holiday without it!

Good luck and welcome to Norway.
Other recommendations:
"Wild" cows on the gravel road

There are a few things to remember when you plan a vacation in the mountain regions of Norway:

* Even in summer it can be quite cold at night and if the weather is bad. Make sure you bring a wind- and weather tight jacket and warm sweaters.

* The sheeps and cows you see running around freely in the mountains are not wild animals, they are farm animals on mountain pasture.

* You can put up your tent almost anywhere in outlaying fields in Norway. BUT, respect signs that says No Camping, and never put up your tent closer than 50 meters to any building

* A large number of lakes are regulated for hydro-energy and the water level can vary up to 15 meters in some lakes. Be aware of this, particularly in winter. Dangerous areas are often marked. If swimming, keep away from outlets and inlets.

* For fishing you need a fishing licence. Ask in a local store for instructions.

* The hunting season for Elk is september. Make sure that hunters done confuse you with a "King of the Forest"
Published on Monday August 25th, 2008




Thu, Nov 13 2008 - 05:56 AM

by
gloriajames
One of the best reports! truly 5*.
Wed, Sep 10 2008 - 12:32 PM

by mistybleu
Another a great report; and a really enjoyable read.
Tue, Sep 09 2008 - 02:49 PM

by plancarpin
congrats for your nomination! very imformative and well documented report!
Thu, Sep 04 2008 - 10:05 AM

by marianne
Very nice and very detailed and well written
Thu, Sep 04 2008 - 07:36 AM

by akhila
Great read with a lot of nice recommendations too. 5*
Wed, Sep 03 2008 - 06:15 AM

by davidx
Excellent - possibly your best yet, which is saying a lot.

Mon, Sep 01 2008 - 12:06 PM

by rangutan
Very well done and detailed report of a truely special place and extreamly rural atmosphere [4.8]
Sun, Aug 31 2008 - 02:14 PM

by horourke
A great report. I love the theme and the very easy literary style that draws you along.
Sat, Aug 30 2008 - 03:01 AM

by downundergal
Nice idea for a different type of report but still full of helpful info and hints.
It reminds me of our weekend breaks at the sommar stuga when I lived in Sweden many years ago.
Mon, Aug 25 2008 - 05:09 PM

by krisek
This is absolutely wonderful! Very educational and articulated perfectly. I have been considering coming for a weekend while reading this. Kjempe frisk!
Mon, Aug 25 2008 - 04:20 PM

by jorgesanchez
Magnificent text and pictures! Bravo
Mon, Aug 25 2008 - 04:15 PM

by eirekay
Great personal insight! I am a farm girl myself!
Information:
Login if you are a member, or sign up for a free membership to rate this report and to earn globo points!
Czech Republic

Denmark

Iran

Italy

Norway

South Africa

Spain

Svalbard

United Kingdom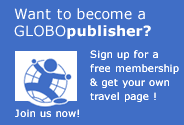 Tau

- gardkarlsen