Apr 29, 2011 06:00 PM
Saturday in Liberec.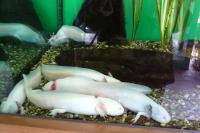 Today is Saturday and time to explore the city, botanical garden and zoo. The zoo in Liberec was the first to be opened in Czechoslovakia in 1919. The zoo contains a wide variety of fauna (about 143 species on 13 ha), including large mammals like elephants, giraffes, sea lions and white tigers, which are a genetic anomaly and hence very rare. The Botanical Garden in Liberec (completely rebuilt from Kučera 1995 to 2000) comprises nine glasshouses for visitors (with a total area of 3,000 m² and 13 exhibition themes), nine plantation glasshouses and a large exterior terrain. It continues the legacy of a botanical garden established in 1876 by the Verein der Naturfreunde ("Society of Friends of Nature") on a nearby site and it is therefore considered the oldest one in the Czech Republic.
Liberec was first mentioned in a document from 1348, and from 1622 to 1634 was among the possessions of Albrecht von Wallenstein.


Apr 28, 2011 06:00 PM
A trip to Liberec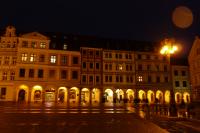 Friends living in Liberec invited me to his city. With Ustka to Liberec is 10 hours non-stop driving a car. The journey went very well. Weather nice, sunny good for travel. Liberec is a city in the Czech Republic. Located on the Lusatian Neisse and surrounded by the Jizera Mountains and Ještěd-Kozákov Ridge, it is the fifth-largest city in the Czech Republic. Winter sports resort. In 1577 the town received city rights. Liberec is inhabited by 97,400 people (2005). Tomorrow I embarks on a tour of the city. I think that a few days stay in Liberec enough to see the zoo, botanical garden and the surrounding villages. My main goal is to peak Jested. Today I saw the city at night.


Dec 30, 2010 09:00 PM
Happy New Year to All Globies!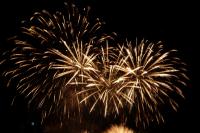 I wish everyone a Happy New Year 2011!!!
I wish you many successful travel, friendship and dreams come true.
I hope for you the year 2011 will be better than the previous one.
Basia


May 27, 2010 06:00 PM
Guests have visited me.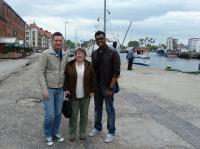 Today we arrived from Berlin to Ustka my husband's nephew and his friend from Sri Lanka. We walked along the pier and promenade in Ustka. It is very cold at the seaside, but it was a very good mood. We told the funny situations and the time we swam fast.


May 07, 2010 06:00 PM
Cabaret "DKD"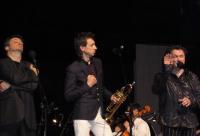 My colleagues celebrates two decades of existence cabaret "DKD". They invited artists, who once performed with them. I was nice to meet up with friends. We mentioned all the moments spent together.
On the picture my friends: from left - Dariusz Gatniejewski, Maciej Miecznikowski and Grzegorz Gurlacz.


Jan 27, 2010 09:00 PM
Snowstorm in Ustka.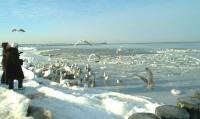 In Ustka heavy snowfalls and strong winds. There are a lot of snow and still falling. The air temperature has increased, but the wind is blowing very cold. Frozen channel port and beach. Birds have no where to get food. However, people bring food every day birds, especially for the swans.


Dec 30, 2009 09:00 PM
Very Happy New Year, everyone!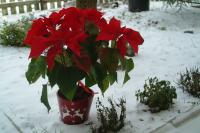 All members GLOBO.

Happy New Year!

I wish you all the best in the new year. Let all your dreams and plans for the following year come true!

basia


Jun 18, 2009 06:00 PM
I was in Elblag. Elblag Canal. Elblag Canal (Elblag-Buczyniec) boat trip.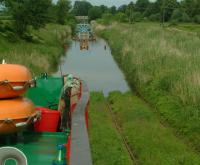 Elbląg and Gdańsk was completely destroyed during the war of World War II. In the Gdańsk Old Town has been rebuilt. Currently, Elblag rebuilds its old city. One of the biggest tourist attraction is the surrounding area Elblag Elblag Canal. This magnificent monument - with the qualities of both the technical as well as krajoznawczych - also known as channel-Ostródzko Elbląski. A large part of the waterway through the exceptionally charming surroundings. The most of this jewel of one of the two types of waterways in the world is 5 slipway, which clears the ship about 2 km after the dry land, and which are designed to overcome the vast difference in sea levels of about 100 m over 9.6 km. The world has made only two channels, which were used in the system of the water. Elblag Canal is unique in the world, because other similar waterways - Morissa Canal (New Jersey, USA) - is not open for a long time. Another notable issue is that the builder Elbląg Canal - Eng. Steenke - has applied original technology, which is different from those known from the Morris Canal.


Jun 16, 2009 06:00 PM
Walking Frombork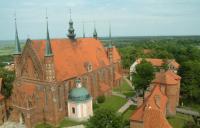 I am leaving early tomorrow morning to Frombork. This is a city in Warmia and Mazury in Braniewo district. In the village there is a sea port and maritime border. Tourism is one of the most important sources of income of the inhabitants of Frombork. The main strengths of this city are monuments and good hotel facilities and restaurants.
It was in Frombork that the astronomer wrote his epochal work, De revolutionibus orbium cœlestium. Shortly after its 1543 publication, Copernicus died there and was buried in the town's cathedral, where his grave was thought to have been found by archaeologists in 2005.


May 21, 2009 06:00 PM
Ciechocinek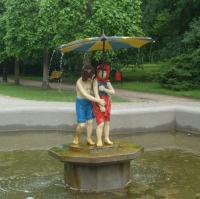 I am in a sanatorium in Ciechocinek. I come home June 5. Photos from the trip to fill my site when you return.
Pictured is a fountain "Hansel and Gretel" ("Jaś i Małgosia") in the park in Ciechocinek.
Ciechocinek is a spa town in Kuyavian-Pomeranian Voivodeship, (Poland) located on the Vistula River.
The therapeutics qualities of Ciechocinek springs are directed toward curing cardiovascular, respiratory, orthopedic, traumatic, rheumatic, nervous system and women's diseases.