Oct 06, 2008 06:00 PM
It's a Boy!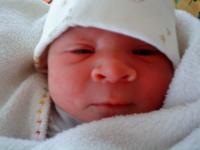 Hello Everybody

For those interested we just got our son Ivo. He's born on the 7th of october 2008. At 19:25 he dropped out of Mommys belly onto our bed. We are happy and gracious that everything went so well.


Nov 14, 2007 09:00 PM
Family update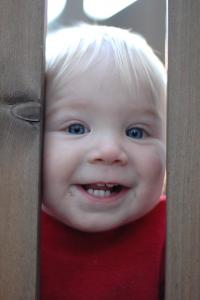 For everybody here who is interested here are some new pics of my girls... Alani just had her first birthday and Mia, she's 4.5 now started dancing lessons :-)

This picture shows Alani.


Nov 14, 2007 09:00 PM
Family update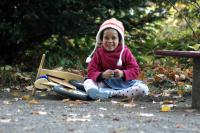 Here a picture of Mia






Oct 30, 2006 09:00 PM

They are home!

Today I got my wife and newborn daughter home!
look here for pics: www.onilino.blogspot.com
(all in German)


Oct 28, 2006 06:00 PM
A new journey Starts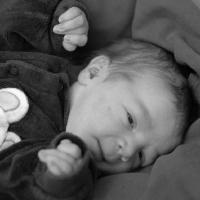 Today 29.10.2006 was the Birth of my daughter Alani! She entered our world on 06.01 MEZ in Bern is 46cm long and weighs 2730gr.

If you are interested in more information and pictures, visit my blog here: www.onilino.blogspot.com

I might be the happiest person alive :-))))))))))))))))))))))))))))


Oct 04, 2006 06:00 PM
Afternoon in the emmental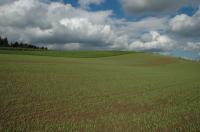 We went for a afternoon walk in the emmental on the hill called Lueg between Burgdorf and Affoltern. It was a day that slowly cleared up and I saw these different green colors of the fields and the cloud canvas above and thought I give it a try.

These are some picutres I did and tried out to get a good one.

The one here is with the horizon on the upper third and showing more of the field. It was the first one and I thought well maybe there's more to it the other way round.


Oct 04, 2006 06:00 PM
2nd Picture of Hills under Clouds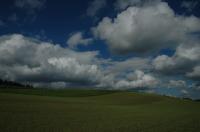 So I did another shot and tried to put the horizon on the lower third . Now I got more of the sky and clouds. I think this composition works better. The picture is just a bit too dark. So I adjusted this with my picture editing software and that's what I got then, the picture in the gallery.

Here's the link:
http://www.globosapiens.net/mortimer/picture-late-green-38039.html


Sep 29, 2006 06:00 PM
Ravi's Schönbrunn Picture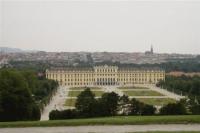 Hi for those interested in the comments rudi and I were giving connected to this picture:
http://www.globosapiens.net/ravinderkumarsi/picture-schonbrunn-palace-01-37690.html

I found it not really level and the two walkways in the front were disturbing for me. Rudi disagreed on both statements but he would have preferred no date stamp.

I tried it out for myself and used Gimp on it. Rotated it by 0.9° and cut away a part of the sky and the walkways... you can decide for yourself which one pleases you more.


Mar 21, 2006 09:00 PM
Picture of Monk in Lama Temple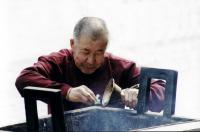 Hi There

The picture with the monk in lama Temple in China Bejing which I uploaded yesterday provoked crtics that the legs were disturbing.
Therefore i tried some corrections :-)

Original link:
http://www.globosapiens.net/mortimer/picture-devotion-32199.html

correction 1 I just deleted the legs with the help of the cloning funtction


Mar 21, 2006 09:00 PM
Monk in Lama Temple ctd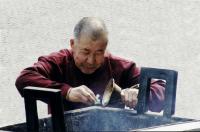 Then i tried to add a floor structure to the picture...

I copied a part of the floor from this picture as it is taken in the same spot so it's nearly original :-)

http://www.globosapiens.net/mortimer/picture-pagoda-in-lama-temple-2-32197.html

And now I have correction2 here

What do you think?

Martin