We visited Lofoten twice: in 1998 with my parents by car to see some landcapes and fish in northern part of archipelag and in 2008 on hiking tour near Moskenes.
Lofoten is archipelago situated in Northern Norway inside the polar circle zone. It is really worth to visit by every traveler who enjoy: hiking, fishing, biking, polar nature watching,...

Ferry form Bodø to Moskenes is an inexpensive way to get to Southern Lofoten. By the way you can watch around wonderful landscapes. We were able to see even bigger WHALES using our cameras and other equipment!

Favourite spots:
Lofoten's landscape is really variuos and fascinating

Fishing in Lofoten is really effective. We catch over 5 kg of sea fish during one of evenings. Take your fishing equipment if you like doing it.
Rocky mountains that appears from the ocean during never-ending summer sunset looks extremely nice. Especially if you climb into one of the hill.
We visited Lofoten in August twice and the weather was great - maybe it is a good time to come there?

What's really great:
One of many mountain river on the isle

We enjoyed hiking in wild and fascinating scenery, fishing and whale-watching... Very fresh polar air and extremely clean wather gives You much power during your walking trips. There is no industry and pollution and amaizing nature around you...
Sights:
Can you imagine Lofoten landscapes all around you?

Climb one of the hills or take a ferry, boat to see more overall view from longer distance.

If You are in Moskenes and want to do a good several days hike trip you should take a road E10 to Sørvogen - the town situated 2-3 km. From centre of Sørvogen (at the shop) there is a hiking route that you can take to see all Archipelago from tops. You go up by route marked red "T", after 2,5 of (nowergian) hours walking you get to the key-hut "Munkebu" - I write norwegian hours, because it was about 4,5 h for us :o). If you walk in Norway be carefull to estimate the time of walking if you are in avegarge condition you shoul multiply norwgian hours by 2 to get a real time walking...

When you get to Muknebu you can put a tent nearby (if you have no key) at nice lake with wonder scenery around. Next day you can climb the top called Hermannsdalstinden 1029 moh.
Accommodations:
"Munkebu" key-hut one of a few in Lofoten. Very nice area to put a tent and overnight...

Camping is nice during good weather periods. There are a few of key huts for worse weather time. You can get the key by joining to a special organization.
Nightlife:
Landscape watching during hikings trip

Bright summer nights helps you during your longer hiking trip and long sunsets around are really fascinating. It is not so easy to sleep during summer night for people who are not used to do it (that comes from southern countries), but anyway you do not need to sleep to much in that scernery...
Other recommendations:
We saw a whale during ordinary ferry transport from Muskenes to Bodø :o))

You can visit Lofoten by car or bike if you want to go around and see archipelago in general - you have to take a ferry many times then.

For hiking trip the Isle where Moskenes is situated is worth to visit and easy to get from Bodø - by the way we saw a whale during ordinary ferry transport :o))

Published on Tuesday November 3th, 2009




Publish on Facebook
Wed, Nov 04 2009 - 09:13 PM

by
krisek
Great photographs! Interesting report, if a little bit brief and I have a feeling that there is a little more to Lofoten than you have revealed, hehe
Wed, Nov 04 2009 - 04:22 PM

by eirekay
I really like your additions! I would love to be able to hike in the late evening! Another reason to go!
Wed, Nov 04 2009 - 11:58 AM

by jorgesanchez
Pleasant report to read and interesting destination
Wed, Nov 04 2009 - 11:35 AM

by davidx
I love the Lofotens, although we only had a couple of nights there. Very good report.

Wed, Nov 04 2009 - 10:51 AM

by mistybleu
Interesting report with some great scenic pictures. Well done
Information:
Login if you are a member, or sign up for a free membership to rate this report and to earn globo points!
Iceland

Norway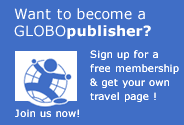 Tau

- gardkarlsen