Nov 14, 2009 09:00 PM
Day 4 @ Oberoi @ Seminyak @ Bali
Today, is chill out day by the Oberoi private beach....mmmmm........totaly indulgence here....with my own villa (";). Service and ambience is great here!!! On setback....no free wireless in the room, except by the pool and other areas. Oh yes...I truly love the shopping scene here :)

pic taken with my BB Bold


Nov 13, 2009 09:00 PM
Day 3 @ Ubud + Seminyak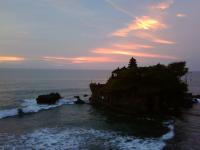 today, i explored the ubud region, really did not venture much as i only wanted to have a "feel" of that area. so i basically did some shopping [balinese @ ubud are really artistic !]. ok...and then i was told that one should eat the crispy suckling pig dish at a famous restaurant there followed by crispy duck at Dirty Duck. oh..... i must admit....very delicious and i was nearly eating 5 meals a day!! thereafter, i went to tanah lot for the spectucular sunset, i was told that it is a must do. finally i settled at the Oberoi @ Seminyak for my final stay @ bali.

pic taken with my BB Bold


Nov 12, 2009 09:00 PM
Day 2 @ Jimbaran + Kuta @ Bali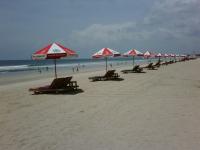 today, i explored the kuta and jimbaran region, and finally settled at Hotel Intercon @ Jimbaran for the night.

pic taken with my BB Bold.


Nov 11, 2009 09:00 PM
Day 1 @ Uluwatu @ Bali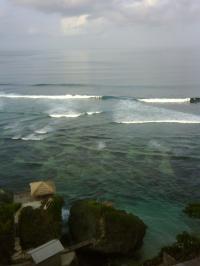 I stayed at Blue Point Villa + Spa Hotel for the 1st night. The hotel was perched at such a vantage point, that I had a good view of the surfers roughing up at the Indian Ocean at the southern most part of Bali.

pic taken with my BB Bold






Nov 09, 2009 09:00 PM

bali ....am coming soon (";)

in under 48hrs...i shall be in Bali, the no. 1 island in the world !!






Oct 30, 2009 09:00 PM

Bali here i come !!

yes...managed to bag return tixs (all in) per psn @ US$70!
just booking my hotel stay and i shall be there for 4D3N from 12-15 Nov!!


Oct 26, 2009 09:00 PM
Day 7 @ Detian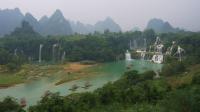 From Nanning to Detian Waterfalls, it was a 4hrs bus ride.
Despite the journey, the view of the 2nd largest transnational waterfall in the world, was simply breathtaking.


Oct 25, 2009 09:00 PM
Day 6 @ Guilin to Nanning
Today, i journeyed for about 6.5hrs from Guilin, to Nanning.


Oct 24, 2009 06:00 PM
Day 5 @ Guilin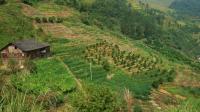 am in lovely picturesque town of Guilin, however today i visited the town of longsheng famous for the rice plantations and the Zhuang people


Oct 23, 2009 06:00 PM
Day 4 @ Guilin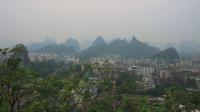 no words can describe the beauty of this place :)