Oct 22, 2009 06:00 PM
Day 3 @ Yangshuo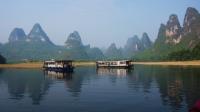 home of the famous karst formations which makes Guilin the most beautiful place in China


Oct 21, 2009 06:00 PM
Day 2 @ Lipu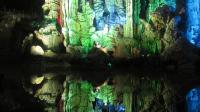 a visit to the silver cave


Oct 20, 2009 06:00 PM
Day 1 @ on the plane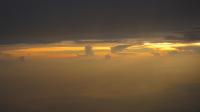 flying from singapore to nanning






Oct 18, 2009 06:00 PM

Guangxi Trip

I am so excited!
On 21 October, I leave for Guangxi visiting Nanning + Guilin!


Dec 21, 2008 09:00 PM
Merry Christmas Globies!!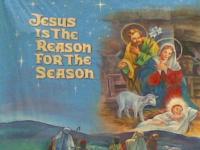 Dear Globies

A Blessed and Merry Christmas to all of you, especially Jorge, Amanda, Andreas, Rudi, Martin, Marianne, Jean-Pierre, Tokyomike, Basia, Petra, James F, Jill, Eire, Sabine, Christl, Bertison, Hugh.

Have a good festive season!

Gloria






Nov 29, 2008 09:00 PM

Off to China - Shanghai + Suzhou + Hangzhou + Nanjing

The day has finally arrived!
Yes....taking the 8am flight to Shanghai from Singapore.
Will touch base with all my friends in Globo soon!
Thnx Jorge & James & Yuliang for yr tips!
Be good JP & Petra & Jill.
Basia, hope to see more on spain from u!
Ta,
Gloria


Sep 27, 2008 06:00 PM
tulip festival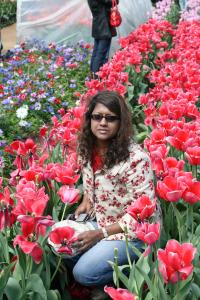 in melborne for work, but why not enjoy the sights of spring!
the annual tulip festival in silvan, little holland of australia.






Oct 29, 2006 09:00 PM

Leaving Burma for home

At the airport. Waiting to catch my flight back to Singapore. Had an enjoyable trip to Burma. Especially loved Ancient Bagan. Here's a pic to show you what I have seen. Shall upload more upon my return.
Ciao!






Apr 18, 2006 06:00 PM

on my way to dubai

hiya..

i am at the changi airport , singapore waiting to board my emriates flight to dubai. its going to take me 7hrs to get there and its a 2am flight. so i hope to get some rest!

wont be back till 1st may .. so see u then!

gloria






Apr 18, 2006 06:00 PM

at dubai international airport

hiya!

just got to dubai.. my transfer flight to athens would be in 4 hrs! so i am now chilling out in the 1st class lounge thanks to being a holder of the diners club credit card!

i am attending my friend's wedding in athens and hope i get to do some sightseeing there once again.

thereafter on my return leg, i shall be stopping over in dubai.

its 6.20am here and already the sun is up!

chat later!

gloria