Another fun day trip, about a three hour bus ride from Beijing. The place was completely empty of tourists and it was quite the bumpy ride to get to the actual cave once the bus dropped us off but a good adventure.
Apparently this cave is 4500 meters in length. It was discovered in 1991, is 100 meters deep and the average temperature is 13 degree celsius. Since I'm american I don't really know what that means, but it was freaking cold.
Favourite spots:
This looks a woman holding a child.

The real attraction is the underground river that a boat can take you across. the water is crystal clear (well, dark because its a cave) and you can drink it! Which I did, it didn't taste bad. My roommate and boyfriend just stared at me in horror. But, it was good and I didn't die. That's really all I ask for. I wanted to go swimming but was advised it wasn't a good idea since hypothermia can be quite serious. It would have been sweet to go swimming though.
What's really great:
I like that we were the only tourists there. It made the experience much more enjoyable. When you finish touring the cave a mine cart turned into train takes you back to the surface. It's kinda of errie but quite fun.
Sights:
On the boat, I accidently cut off Mark, but I wanted the sailor in the pic

The cave was okay, worth the trip just to get away. Neon lights galore but the underground river boat ride was worth it. By boat I mean wooden canoe. I just really enjoyed the water ride and the mine cart/train ride.

I'm easy to please sometimes.
Accommodations:
The Cave- Quite Healthy I think.

No accomodations necessary.

Take bus 917 from Tianqiao. It's a long bus ride, or at least it feels like it and there is a rush of people going home for the weekend if you go on a saturday morning. We scored seats in the very back but at a point people were standing up for at least 2 hours.

it drops you off at the last stop, then you have to find a mini bus to take you to the cave. I think we paid 100rmb, but it was another hour or so long drive. Very bumpy so maybe pick a nice mini bus because we picked a crap one and paid for it in back pain.

they were a sweet old couple though who waited for us while we caved. 100rmb all together, not each way.
Nightlife:
The Silver Fox, upside down. Thus the name.

Everyone started at us for nearly the entire trip. They just couldn't stop looking at the back, and its really easy to see that people are staring at you in the back seat because they have to turn around to get a really good gander.

We say hello, both in english and chinese, told them we were American before they even asked, and tried to make pleasent chinese conversation but were met with more stares.

My Colombian roommate just pretended like he didn't know us.
Hangouts:
MaAnlai & WeiNi. Quite the roommate pair we made. Full of trouble.

Little piece of advice, on long public bus rides- go to the bathroom before you leave and don't drink bottles of iced green tea during the trip. Asking a public bus driver to pull over so you can pee is really embarassing, especially when you stand out as it is.

They apparently laughed at me as I walked to the cesuo (squatter) and told him next time to say no.

They laughed when I asked him to stop in the first place. But, thats cool.
Restaurants:
Another healthy cave shot. Well preserved this one.

Again, we didn't eat but waited until we got home and just bought fruit off the street.


Other recommendations:
Duibuqi, wo meiyou qita tuijian. Wo xiang wo de yujian feichang hao.
Published on Sunday November 6th, 2005




Publish on Facebook
Tue, Nov 15 2005 - 11:25 AM

by
gloriajames
hiya veroncia,
some of the cave pics are great.. btw...am impressed that you are learning chinese! keep it up,
gj
Tue, Nov 08 2005 - 03:31 PM

by jesusferro
Mon, Nov 07 2005 - 10:17 AM

by rangutan
A wonderful well written series on China, keep it up!
Mon, Nov 07 2005 - 02:03 AM

by ravinderkumarsi
Sun, Nov 06 2005 - 02:43 PM

by toribio
Sun, Nov 06 2005 - 02:19 PM

by davidx
Sun, Nov 06 2005 - 01:44 PM

by isaacmolina
Information:
Login if you are a member, or sign up for a free membership to rate this report and to earn globo points!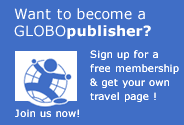 Qufu

- sumantbarooah