Welcome to my travel log and thank you for stopping by.
I have been travelling a lot in my past, recently I started to ad some trips to my travel log. This keeps me focusing on my next trip :-), plus my friends at home get a clue where I am off next
Mar 25, 2007 06:00 PM
Downtown LA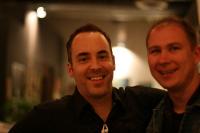 not much to say. The only highlight was meeting Roman, a director and film producer who took me to a excellent caffee in downtown. Was pretty strange in the beginning as it was located in a back alley, one never would have opened that "back door". But inside that was a beautiful stylish place with only locals from the neighborhood. That guy made my day in downtown LA, since the rest I saw was so depressing *poverty, homeless, etc.*. So I left pretty quick.


Mar 24, 2007 09:00 PM
Sleeping right on the beach at Montaray Bay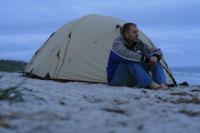 On my trip south I decided to skip the HI Hostel in MB, but go for a quite spot at the beach with my tent at night.
So far so good, found a great place, parked the car and pitched the tent about 3/4 mile off the parking lot right at the beach. When I got back next morning at 7am you would not believe it, I got a 25$ ticket!! Parking at night not allowed.
What can you say... Australia.. where are u?! Not many chances to pitch your tent in California :-(
But.... better 25$ and a tent on the beach, then 25$ in a dodgy hostel :-) Will keep you up to date how many tickets I will collect :-)


Mar 23, 2007 09:00 PM
SF -> San Jose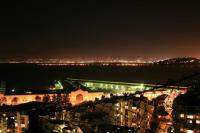 After staying three days in beautiful San Francisco I moved on to San Jose. I just loved SF. The city has so much diversity to offer. Incredible. San Jose is different, in a lot of ways. I will move on this afternoon and head to the Highway No.1 towards the coastline to LA.

The pictue shows SF at night.






Mar 23, 2007 09:00 PM

Stanford Campus

I met a friend of mine in Palo Alto *Phillip


Mar 23, 2007 09:00 PM
Stanford Campus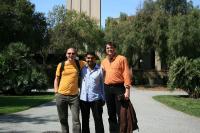 I met a friend of mine in Palo Alto *Philipp* and we went all to Stanford University. Nice camus, but does not match up to Berkley!!


Mar 22, 2007 09:00 PM
Palo Alto!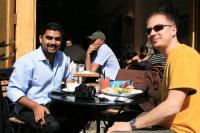 Silicon Valley at its best. Loved the coffees and small little shops around here. The picture shows Sanjan and myself at brunch. I stayed over at his place for a night. THANK you Sanjan!


Mar 19, 2007 09:00 PM
Welcome California!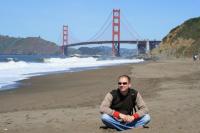 It's a long journey from Bavaria to California. I left this morning at 5am at Munich airport with snow falls waving me good by. Just arrived in San Francisco 4pm local time. The hostel is very nice and the sun is shining! So let's explore the city! I am very excited!






Mar 17, 2007 09:00 PM

Going West!!

OK, now it is official - I am heading for California on Tuesday!

That first means, getting out all the gear from the basement. My backpack did not see the light for ages now and is desperate to hit the road again. Loading all the battery packs for the camera gear, mobiles and all the other gadget's one nowadays takes on a trip (hope my phone charger will work with 110V?!). I am taking a Digital IXUS for quick snapshots and a Canon 400D DSLR with me, beefed up with a 70-200 lens for close shots of all the bears in Yosemite and the sharks that will hopefully spare me. A 50mm 1.4 Lens for a great night shot of the Golden Gate Bridge and the kit lens for general purpose shots.
Not sure if I should take my tent, I'll think about it.

The time for leaving Munich seems perfect. Temperatures will drop tomorrow from warm 15C to bibering 2 degrees Celsius! California here I come!!


Aug 24, 2003 06:00 PM
Back in Hamburg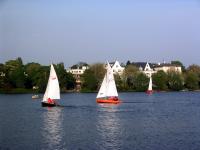 as I stroll through the city of Hamburg, I am realizing what beautiful city this is.

The picture shows the river Alster in the centre of the city.


Aug 21, 2003 06:00 PM
Berlin for short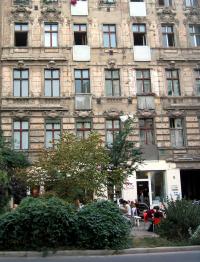 As I could not reject the kind invitation, I joined my friend Christian in Berlin - his new home. The city is just cracz. Thousands of people packed on so little space. However, the city has its special charming!

The picture shows a typical house in the east part with a cute litle street coffee.