Welcome to my travel log and thank you for stopping by.
I have been travelling a lot in my past, recently I started to ad some trips to my travel log. This keeps me focusing on my next trip :-), plus my friends at home get a clue where I am off next
Aug 21, 2003 10:02 AM
Malchin - Kummerower See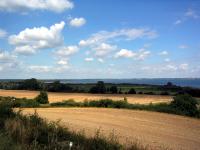 On our way from the east coast to Berlin we stoped by on a beautifl lake. It made the impression to us, that nobody is here. Thats the beauty of east germany, you can still find places with verry litle people!

The picture shows lake Kummerower in the background


Aug 21, 2003 08:02 AM
Another trip to the east coast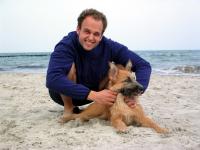 Just back home I took off again with a friend and his 2 dogs (ufff....) for another camping trip north east :-) This time close to Stralsund. Thanx to Germanies typical weather we have been alone (it was raining cats and dogs at night!)

The picture shows my friend Christian and his dog.


Aug 15, 2003 06:00 PM
Warnemuende - camping on the beach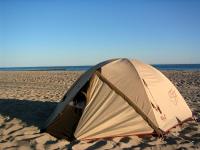 Believe it or not! It is possible to camp right on the beach in Germany. A great strip of white sand is waiting in Warnemuende, close to Rostock.

You can pictch your tent free of charge, nobody will care. It is just not as empty as in Australia:-)


Aug 14, 2003 06:00 PM
Relaxing on the east sea off Germany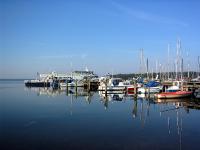 Germany is facing a record summer with record temperatures. To escape the heat of the city I headed for the east coast. Just 200 Kilometers north east of Hamburg lays Rerick. A small town with a beautiful beach. Long sandstrips and cute fisher boats.


Apr 15, 2003 06:49 AM
Exploring Hamburg city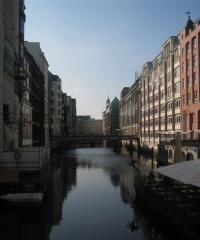 What a beautiful city. This is in the middle of Hamburg. Called "Speicherstadt" this jevel inspires hundreds of visitors on a beautiful day up north Germany.


Apr 10, 2003 07:16 PM
Hamburg - a stay longer than I have expected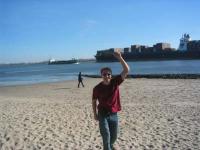 On my search for the most livable city in the world, I have reached Hamburg, Germany. I just planed to visit some friends, now I rented a flat and as it looks like I am staying much longer than expected :-)

Hamburg is really great! The climate is a bit like Vancouver, Canada - lots of rain :-) However.. the rive elbe is just fantastic. Its a bit like the ozean, with sand strips!


Jan 16, 2003 09:00 PM
Thailand - Surathani province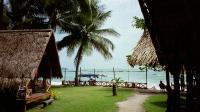 Two weeks in Thailand.

Bangkok - Kho Samui - Kho Phangan, Kho Pi Pi, Kho Lanta, Ayutaya - Bangkok


Jan 06, 2003 09:00 PM
Tasmania - 10 days on a magnificant island!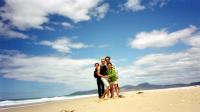 The moment I set foot on this beautifl Australian island everything turned beautiful. I met a group of 3 nice Asians (Li Li, Adrian and Kim). We took of for a trip around the island. You might want to check out my slide show on Tasmania (click on photo album in the menu avove).

Hobart, Coles Bay, Weinglas Bay, Bay of Fire, Cossy Corner, Cradle Mountain and Lounceston.

We had beautiful beaches, awesome wine and cheece tastings, Lavender Farm and climbing Cradle Mountain.


Nov 01, 2002 09:00 PM
Hong Kong in 5 days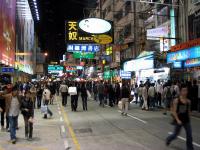 What a crazy city! 7 Million people on so little space! It was quite an experince. Its great for shopping, especially electronical goods are cheap. The city has lots to offer.
I met Alice here and she showed me a bit around. You have to see the peak and of course the city centre during the main shoping times :-) Its great fun!