Hi, it's all about the adventure... ((*_*))
Nov 10, 2008 11:00 PM
Remberance Day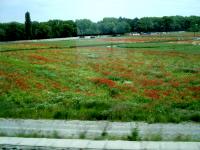 I see there are only three veterans left the oldest being 112, watching them lay the wreath in Whitehall were very moving. Whilst in the US it was Veterans Day.

I was eager to attend work today as now I could focus and create my lesson plans. I will run it in a three week blocks, with a maximum of 45 minutes at a time.

But I was ambushed, it appears my application to work here wasn't received by the Ministry of Education and in order for me to continue I had to go down to the head office and sort it out. I must admit I was under the assumption that this was already done but I will take time out to sort out my working status.


Nov 09, 2008 11:00 PM
Hello and welcome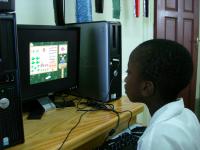 Well the teacher who hired me is in this week, so this means I can get a better understanding - timetable that I will be working to. I'm happy to get some structure.

So my remit will be to teach computer studies; which sounds really exciting but really scary as the different abilites may prove challenging. But the most I can do is give it a shot and if it does not work out, speak with the head teacher and try again.

My first lesson is on Monday and I will start with a small group of 4 students; I am unaware of their computer skills at present but my assumption is everyone has played a computer game or two?????


Nov 06, 2008 11:00 PM
A little background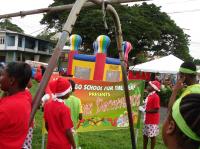 I've been released from my company for six months to work abroad. It has been enjoyable so far but I'm really looking for new challenges. I've never taught before so I'm hoping I can make a differnce.

I'm working with the school for the deaf and there are around 35 students and five teachers; the age ranges from 3 to 27. The 27 year old is mentally challenged as the normal age for leaving school is 18. This was a fact that I wasn't told about before I came. Part of the school runs classes for slow learners and autistic children.

I've been in the autistic class for the first week and enjoyed getting to know the children. It is really difficult to teach them and understand how their brain works. One of the guys loves to paint, the other would run off screaming if you ask him to paint. He love music and would find a beat on any surface. Music time is fun if not a little noisy as very rarely can you determine tune. But as long as they have fun. All the better.

Monday the head teacher (and person who hired me) will be in and I will be looking forward to planning my schedule for the next six months.






Nov 05, 2008 11:00 PM

Men behaving badly...

I had a bit of a trying day today with the kids. A few temper tantrums, a few fights and a few tears rounded of with a few cuddles. I'm only into my first week and already it is very exhausting - it is none stop all day and so complete different from my normal day job.

Tomorrow I go it a lone as the normal teacher will be going to Trinidad for the day. Apparently there are normally 7 kids but so far this week we have had a maximum of six. So hopefully that will remain the same.

The school I'm at is under resourced and in need of voluntary assistance, I'm so happy that I made this choice - well I should revisit that statement come December at the end of term.


Nov 04, 2008 11:00 PM
A day of change...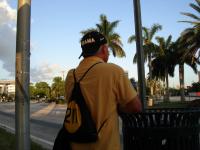 I was up really late last night watching the results of the US election. I must admit I expected this in my life time, but didn't see it happening in 2008. What an occassion.

As I was driving to work I saw a lady waving a US flag shouting we have Obama now. I had to laugh as Tobago isn't a US State, oh well. I suppose in some way it affects us all.


Nov 03, 2008 11:00 PM
It's getting better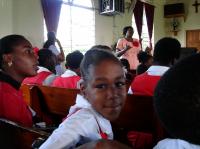 I had a lovely day at the school and even learning all the children's names. I feel proud to be a part of this and so glad I had the opportunity to spend six months in Tobago.


Nov 02, 2008 11:00 PM
Introductions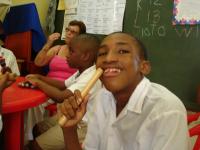 Ok so my new adventure has started and today I go to meet the children and teachers that I will be working with over the next six months.

It was a bit of a strange experience, as I have never done any teaching, but the kids are great and I hope to take some pictures of them tomorrow that if I get a chance I will upload. But the main aim is to create a christmas calendar. I am so excited about the new situations that I will face.


Oct 30, 2008 11:00 PM
Acclimatise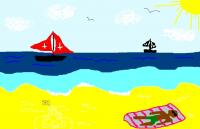 Well today I just wanted to kick back and relax as I know next week will be frantic. I had a really lovely flight with no turbulence - well that is always a good flight for me.

The day started with plans of getting my hair done, getting some food in and heading to the beach. I didn't complete any of them.

Tomorrow is another day!


Oct 29, 2008 11:00 PM
Early start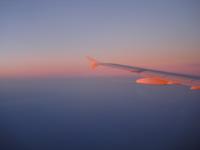 Most flights to the Caribbean are early morning. I suppose the premise is that by the time your arrive you can hit the beaches. I was completely surprised when I arrived at 1.30pm, it really felt like I had the entire day here. I flew with Virgin and was lucky that the flight was direct but ending in Grenada.


Oct 28, 2008 11:00 PM
Shut up shop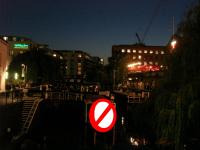 Well I finished up work today, and really feel a little frightened but yet full of hope. Such new horizoins are coming to light. This time tomorrow I will be in a completely different environmnt. Whooo hooo