Hi, it's all about the adventure... ((*_*))
Sep 22, 2010 06:00 PM
Day trippers....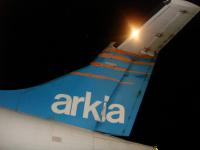 I wanted to take a three day cruise to holy land, however owing to the end of season I misssed the final sailing. So instead I decided to do a day trip.

This trip was totally regmented, from the time they picked me up from my hotel until the time I got back I had little say of what was happening. In the airport I had to pass through so many different security checks, asking me more or less the same questions. But I though it was funny that the chartered airline was Arkia. So I'm sure I can now I was aboard the Ark in Israel. It is semantic that it wasn't Noah's Ark.


Sep 21, 2010 06:00 PM
Bus ride to Limassol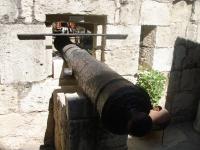 From the promenade you can get a bus all over the island. The main ones I saw was to Aya Napa, Nicosia, Famgusta and off course Limassol.

The buses are comfortable, so with a/c and some of the small ones without. They run on the hour, stop for lunch and then start up again in the afternoon, to bright all the tourist back from their various destinations.

Limassol is a wonderful city to explore, navagating throught the streets is brilliant but the best thing is the restaurants. Varied but very atmospheric.

My favourite site was the old Castle, and finding the old olive presses.


Sep 20, 2010 06:00 PM
Landing in Larnaca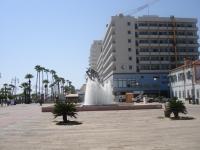 Hmmmm Cyprus, the weather is sooooooo hot I can't believe it, so I seem to be trying to move from one shaded area to another. My god, I can't believe the sun can be so hot.
I have decided just to walk around the town. But soon resign myself to the fact that I just want to sit, eat ice cream and watch the world go by. It does help that I'm on the promenade and gazing out to sea.


Sep 19, 2010 06:00 PM
Watching the sun rise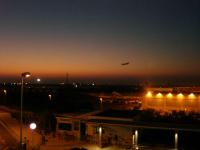 Arrived early morning and waited in the airport until the first bus started running. While at the bus stop I watched the a few planes landing as the sun started to rise. It really is a lovely time of the day. Funny when I'm at home I never see the sun rise....

Got the bus down town for a few euros and after sweet talking the driver he dropped me off at my hotel. Well the hotel was on the main road, but it did feel like my person driver.


Jun 26, 2010 06:00 PM
London Bikeathon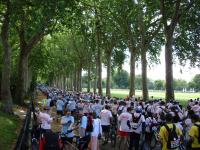 To all my friends and family who are able to participate in the London Bikeathon, I wish you well.

This has to be the perfect day for being out on the bike, especially cycling through Richmond Park.

Next year I will be back on the bike, and I can't wait....






May 18, 2010 06:00 PM

Suffering.

I am desperate to go on a holiday, but can't seem to be able to commit to a place or date. I think it is time for a cruise but not sure which one to do. I am hopping to explore the Baltic, so I'm going to surf the net to find the best bargain.


Apr 07, 2010 06:00 PM
Six o'clock already and I was just in a middle of a dream...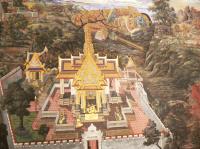 Well it really does seem like a bit of a dream - or more of a whirlwind. Back in the UK I'm a little bit ill. I had such a bumpy landing into Dubai that I wished that I was staying over and not getting back on a plane in an hour's time. I was totally sick. Within an hour I was back on the plane heading to London. And I got worried when the pilot said that an hour in to the flight we would have some turbulence and it was really awful. I ended up in the bathroom and now here I'm still queasy. Well at least I have a couple of days to catch myself.


Apr 06, 2010 06:00 PM
Heads or Tails? Do I go to Dubai...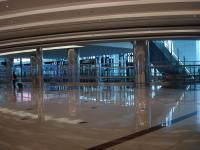 It all came down to heads I stay or tails I go home. I've never made a decision based on a flip of a coin before, but this is what it came down to.

I'm in Singapore Changi Airport at the emirates desk and can't make a decision of whether I want to extend my holiday. Usually I would be so up for it but after already seeing 4 countries it was really time to come home.

I really enjoyed being the the airport, appareently there is swimming pool here, free interenet points all over the place. A lovely cactus garden. It was really great spending a few hours here.


Apr 05, 2010 06:00 PM
More retail therapy in Singapura....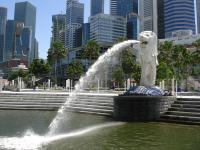 Ok I'm determined to get something. I must buy something.... Heading to little India and another electronics mall. Still no joy, all I eventually bought is some paper for my photo printer which was about £10 cheaper.

Afternoon, it is now time to see some of the famous buildings in Singapore, before heading down the coast for dinner.


Apr 04, 2010 06:00 PM
On the road again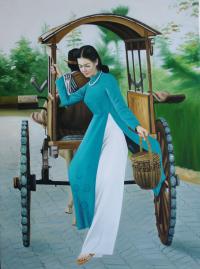 I am toying with the idea of doing a layover in Dubai. It will cost just £70 to adjust my ticket but I'm not sure what to do. I think I'm ready to go back home now, so I will make the final decision in Singapore.

Today an early start. Left the hotel around 5.45am to get the bus to the airport. The local bus cost just 3,000 reils (around 10p) for the 8km journey. Decided to walk to the bus terminal to wait for the 6am bus that didn't turn up. I was trying to ask in the office where is the bus, what time is the next one, what number bus should it be and where should I wait and whilst I was provide the answer to most of my questions, when I asked whether I should wait here, she said 'same same'. I'm not sure what that meant, as the bus stopped up the road and when I finally saw it, it was pulling away. And me, like a made woman ran out into the road, to stop bus. Luckily the bus driver had pity on me and slowed down long enough for me to throw my suitcase on board and jump on to the moving vehicle. You know what - I must start traveling premium class - I'm getting to old for this.