Hi, it's all about the adventure... ((*_*))
Apr 06, 2012 08:00 PM
Rose red city of petra
After arriving on the 630 bus from Amman I was so excited to visit Petra. But instead of going straight away I ended up dropping my luggage to the hotel, then having lunch before going back was a smart thing to do as by the time I headed ther most of the tour buses were on their way back. And it seemed a little quieter. Also the heat of the days had also passed.

One of the biggest shocks was the entrance fee, which turned out to be £50. To me that seems like the most expensive place I have ever visited. Especailly when it is compared the a local who only pay 1jd. I understand that he locals may earn less but omg we are their cashcows and that is so unfortunate.


Apr 05, 2012 08:00 PM
The Romam Empire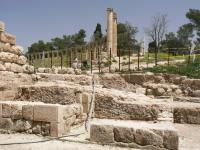 Back in the day, the roman empire stretched all the way into Jordan and there are some lovely ruins dotted around that is worth exploring.

Jerash is a great place to explore that are so many wonderful features to see. And it is quite cheap to enter. I think it cost JD7 per person. Depending on what time you turn up that have a gladiator performance sheduled (11am) where they have chariots racing and the roman army on display. It really is quite fun for the kids.


Apr 04, 2012 08:00 PM
Flying High...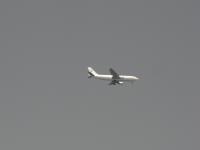 I really thought I would have got into Amman really early, but it didn't turn out that way.

Only four hours from London Jordan is relatively close and something that can be done over a long weekend. It is also only 2 hour time difference so you don't actually feel that too much.

Our route took us over Israel and it was really funny as we had to sit in our seats and werent allowed to move about the cabin while the plane flew over israel. It was so bizarre but I suppose it was a security thing. But can you imagine for over an hour we werent even allowed to go to the toilet.

Once landing the drive in to the centre of the city took around 45 minutes.


Feb 10, 2012 09:00 PM
Segway - trying something different

On one of the coldest days for this winter, I headed out of London from Waterloo Station to Bracknell. The journey took around an hour and once you leave London from the train it has wonderful views that really just builds the excitment of being in the countryside.

I used a company call goape which organised segway and treetop zip wire events in the Swinley Forest. The Segway is a self-balancing electric two wheel and it is kind of cool using it of road, in the beauty of the countryside. I've seen these vehicles many times, mostly on a city tour. But it really good fun and so worth the hour and kind of the money.

I have the say the that the routes (3) were very limited, and I think they missed an opportunity of going deeper into the forest.


Jan 11, 2012 09:00 PM
Travel plans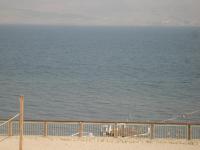 After a last year, I will be so happy to start travelling again. My feet are really scratching and I can't wait to put some plans into motions.

Not sure if I will be jinxing myself but here are some of my thoughts. Malta, Jordan, Bermuda and Russia. Not too exciting but just what I need.


Sep 12, 2011 06:00 PM
Europe's largest urban shopping mall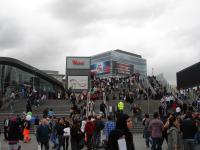 I spent my day shopping and enjoying the opening of the official Olympic shopping centre for 2012. Westfield has over 70 restuarants and numerous shops. I was pleased with the variety of brands and the inside outside feel.

I was amazed with the amount of people there, but to be fair the shops were giving away a lot of things even the Apple store got involved. My favourite part was there so many shops were giving out glasses of champagne - it would have been rude not to accept a glass or two.


Sep 10, 2011 06:00 PM
Where was you when.....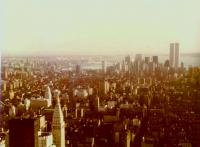 I've been seeing all the news reports of that tragic day in 2001; who can beleive that it is already 10 years on.

I was at work when I got the news and went to my company's boardroom to watch CNN. I was so shocked when the first tower went down and then watching people jumping for tower two. I was so distraught I had to go home. For a week straight I had 24hr news on the TV.

I remember my first visit to NYC as a ten year old and standing in front of the towers taking pictures. I remember looking up and all I could say was wow. Oh how the world has changed.

But the thing is, today is also my best friend's birthday, so whilst I remember all who died, I still celebrate life.


Aug 28, 2011 06:00 PM
Oh my it's early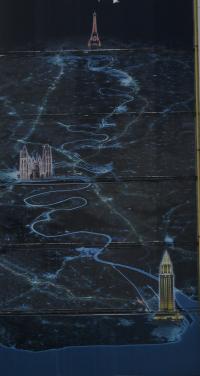 I had to get to the station for my 6.53am train, so when checking out of my apartment, I told the landlord to arrive at 5.30 expecting him to turn up at 5.45. Instead he was bang on time and I wasn't really ready to leave but I had to. I got the train to Le Havre and was hoping to cycle to Etretat, but my muscles just didn't want to do the estimated 4 hour journey, just to take a few picture. So I just hung around the city, and a lovely lunch and then did some shopping.

It was really strange being back in a city that I though I know so well. A lot of the little shops I went into previously were still there. But the some of the restaurants had changed. There seems to be some major development happening, either a new tram systems or something was the roads were all dug up. It was pretty chaotic there.

Finally the sun came out as I boarded the ferry - just my luck, at 4pm in the afternoon. All in all this was a brilliant journey and now I'm thinking of cycling Spain.


Aug 28, 2011 06:00 PM
Today, I'm not doing anything...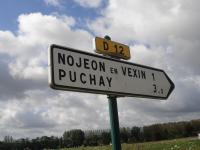 I'm just gonna lay in my bed. Don't feel like picking up the phone so leave a message after the tone, I swear today I'm not doing anything... Nothing at all...

After getting home around 2am this morning, I really just wanted to stay in my bed. But alas I had to go to the office as I have a few meetings.

But what a great weekend. I would recommend this to any fit person, either over two or three days. I meet a girl who said that she done it in 24hrs. Now that seems like madness. It really amazing how friendly people can be, when you share a common goal.

There was a team of 5 who cycled up the north coast and then a group of aussies who where going to complete some 200 odd miles visiting war memorials through Normandie and more. Then I met a lady who said that she cycled the Camino de Santiago and said that this is the new thing to do instead of walking it. I swear this is now food for thought....


Aug 27, 2011 06:00 PM
Where's my medal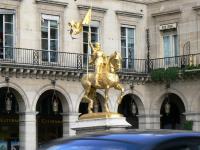 I had a really late morning; in fact I didn't even see the morning. I was a little exhausted. I was meant to celebrate my arival into Paris with a bottle of Champagne but it turned out to by champagne truffles - well there is always tomorrow.

I headed to a restaurant to get some lunch and then done some sightseeing, not that this was necessary and I've been here so many times before. The last time I was in Paris it was in 2008 with Frenchfrog.

Some of the things I've learnt along the way.
Don't under/over pack -it is essential to have the right amount of clothes etc, especially planing for all types of weather.
Always have weather proof maps - it is amazing how quickly a map can become saturated.
Plan cycle timing - ensure you allocate enought time to take pictures, eat lunch and chill while cycles.
Ensure I have bright lights for country roads.
Take a phrase book - as the further outside major towns the less English is spoken.
And the key learning is to wear a yellow jersey when entering the city - you just might get a cheer.