Hi, it's all about the adventure... ((*_*))
Apr 02, 2009 08:00 PM
A visit to Genesis Nature Park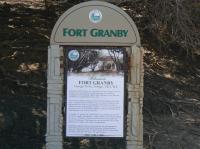 The park has been in existence for over ten years and they classify themselves as mini zoo. The owner Michael Spencer has a passion for wild life and wants to share his knowledge with the general public.

We were amazed by the parrots who greeted us with a good morning – the children couldn't get enough of that. We saw buggies, macaws, agouties, wild pigs an alligator, turtles, rabbits plus dog named Buffy.
We also saw many flowers like the balisier, wedding bouquet and many others. The children learnt about the various animals and how to care for them and were taken aback by the boa who had shed its skin the night before.
He also had some historic items on display like an iron that used to be on a stove and a water filtration stone 'pot' that dated back to 1912 and a sugar mill wheel that was over 200 years old.

We were also treated to some of the owner's personal art collection which included some wonderful paintings of downtown Scarborough as well as some wood carvings.

The day ended with a lunch time picnic at Fort Grandy. Fort Grandy is located in the former capital of the island which was called George Town. The fort was built by the English and later used by the French when they occupied the island. But after the capital was moved to Scarborough Fort Grandy was left desolate.


Apr 01, 2009 08:00 PM
July's Newsletter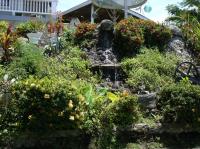 So I've decided to ensure a newsletter goes out at the end of the term that I will do it myself. I'm going to write three articles, one about my experience working at the school over the last six months, another on the visit to the natures park and the final article about the head teacher/Acting Principal who will be leaving the school. And if I'm really lucky but the end of the first term of the next academic year I should be able to do that one as well; as I'm hoping to be here for Christmas.


Mar 31, 2009 08:00 PM
Pinch, punch, the first day of the month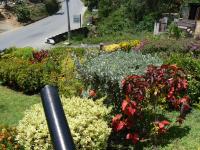 Today was meant to be the last day at school for this term. But as it happens the date of the trip to the nature park has been changed. So I spent most of the day editing and printing of the newsletter.

I didn't have any classes today as we had some student nurses visiting the school; they wanted to get some experience with children with disabilities and they found the day quite stimulating.


Mar 30, 2009 08:00 PM
The next bank holiday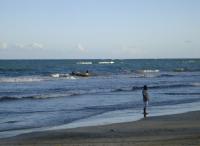 Sometimes I wish I actually lived here, as they have over 16 public holidays a year and seventeen in Tobago. It is one of the countries that have the most bank holidays in the world.

Tobago day is celebrated to recognise the difference from Trinidad and each area has it own way of doing it. In Buccoo and Mount Pleasant they hold Goat and Crab racing among other activities. It is a lot of fun and something you won't find everywhere.


Mar 30, 2009 08:00 PM
Second to last week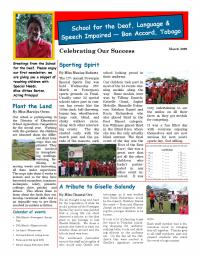 It is definitely nearly over as I only have one and a half teaching weeks left. This will will actually be a bit of a wash out, as I have to put together a newsletter that I intend to give it out to anyone who will read it.

I've been working on it for a week, but after the outing to Trinidad last week I just had to slip in a few articles. I'm happy with it and it appears it will be a hit judging on the initial feedback. Hopefully they will keep it going after I've gone...


Mar 29, 2009 08:00 PM
Shouter Baptist Day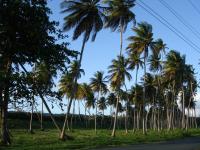 The islands have around 16 public holidays a year and this Monday the 30th March they will celebrate Spiritual and Shouter Baptist Day.
The Spiritual and Shouter Baptist is one of the only religions to originate on the islands and is a sort of mix between Protestant Christianity with African doctrines and rituals. They get their names owing to the way they worship as they have tendency to shout, clap and sing loudly during their services.

For me the best part of the day is that I don't have to go to work. But it is moving ever closer to the day that I have to return to the UK.


Mar 24, 2009 10:00 PM
Sporting Spirit
Yet another early start, around four, with just enough time to get the children up and ready for the day. They are all eager to go to the sports ground, but I'm not sure what to expect.

Luckily the day was filled with great joy, as most of the kids won a medal in such disciplines as the wheel barrow, the large sack race, the blind man's race and the shaky walkers. It was a really enjoyable day.


Mar 23, 2009 10:00 PM
Exploring the countryside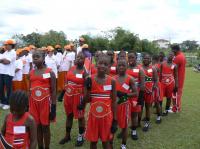 The day started really early as I had to met the school on the docks to take the 6.30 ferry to Trinidad. The journey only takes about 2 1/2 hours and as we arrive into Port of Spain I see the huge new building that is the Hyatt and will be hope to the Obamas when they visit the island for the Summit of the Americas. Everything looks so new and fresh it really is amazing.

I'm not so lucky as I was heading to Penal, as small town about 45 minutes from San Fernando. Tomorrow will be the Special Sports Day and all the children are really geared up. Once we arrive into Penal we are the guests of the Lady Hochoy another specail school.


Mar 04, 2009 10:00 PM
Back to school again...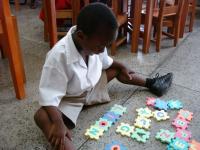 Children are so loving, when I returned I go the biggest greeting possible. All the kids were calling my name, the hugged me and everyone (well within reason) wanted to hold my hand - I felt so special.

I suppose the benefit of teaching a subject that everyone enjoys means that I am flavour of the month and that is really nice.

I am really going to miss these children when I return to London. I've only got 4 teaching weeks left - what a shame!


Mar 03, 2009 10:00 PM
End of my holiday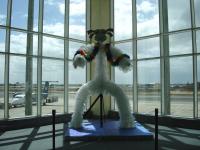 Well, I have to put the dreams behind me now, and reenter the real world.

Tomorrow I have to go back to work. I started sorting out things I brought back that I will give as gifts. I'm really chuffed but I got some rings that turns colour when exposed to natural light and I want to give these to my kids. Bearing in mind that most of them are little girls I know the will love them.

Being back in Tobago, Carnival now seems like a distant memory, if it wasn't for me turning on the television, I would have never guested it had happened. A talk of it has ceased by my return - it is such a shame that I couldn't have attended and captured it on film. But I'm sure that my time will come again in due course.